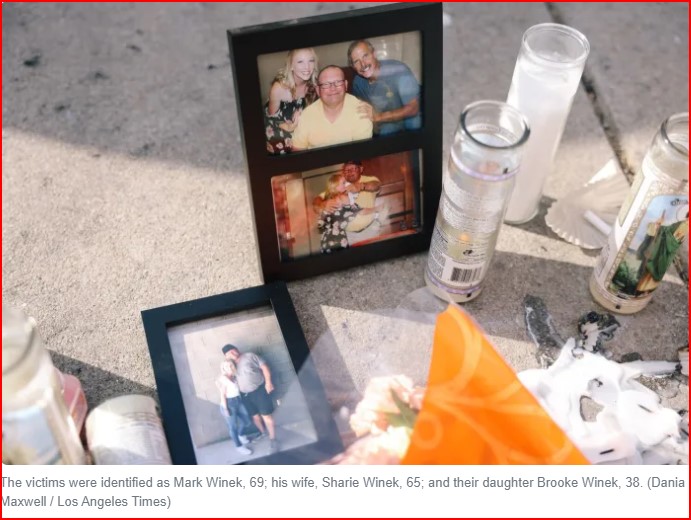 Austin Lee Edwards, 28, of North Chesterfield, VA is the suspect in an online catfishing scheme and a triple homicide. And the victims were identified as Mark Winek, 69, Sharie Winek, 65, and Brooke Winek, 38.
The married ex-Virginia state trooper died in a shootout with police in Kelso, California after driving across the country to meet the teen girl he had catfished.
According to Riverside investigators, Edwards met the 16-year-old online and pretended to be someone else. She did not know he was a much older man luring her into a romance.
"Detectives determined Edwards had met the female teenager through the common form of online deception known as 'catfishing,' where someone pretends to be a different person than they actually are," authorities said in a press release.
 "It is believed Edwards had developed an online relationship with the teen and obtained her personal information. He traveled from Virginia to Riverside where he parked his car in a neighbor's driveway and walked into the teen's home."