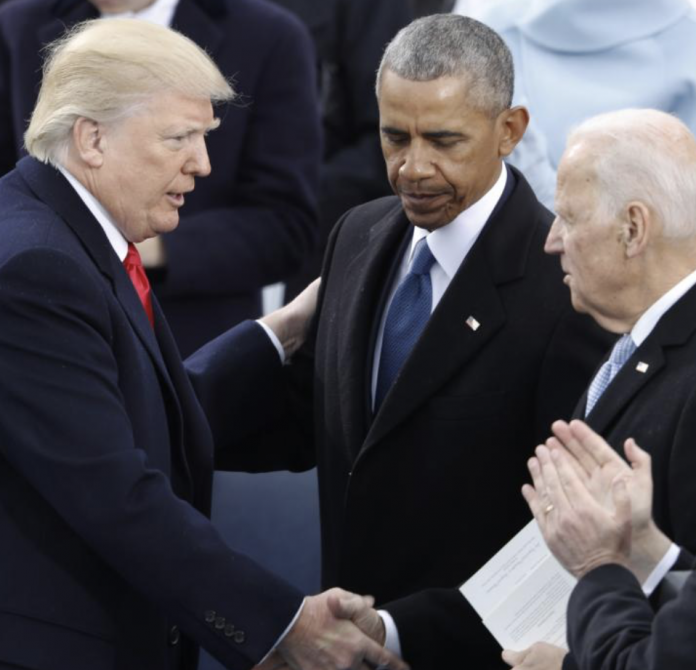 On Saturday, President Donald Trump expressed his thoughts about Joe Biden and his standing in the political world.
An Overview of President Trump's Statements
During an interview with Fox News, Trump weighed in on the former vice president. His specific statements read as follows:
"He ran two or three times, he never got above 1 percent. Then, Obama came along and took him off the trash heap; [Biden] became a vice president, and now he's probably leading."
The president furthermore slammed Biden as "weak," stating that only time will tell what's to come.
"We'll see what happens with him. So far, I love the competition, I love what I see."
The History Between Trump and Biden
Donald Trump and Joe Biden have shared an antagonistic relationship with one another, to say the least. Neither men have ever been in the other's fan club; moreover, from a purely political standpoint, both Trump and Biden maintain wholly contrasting viewpoints.
Throughout the 2016 election, Biden regularly campaigned against Trump. He urged Americans to vote against the president on countless occasions. Although Biden did attend Trump's inauguration, the former vice president's criticism of Trump remains ongoing.
Both Trump and Biden have taken personal and political shots at once another.
The 2020 Election
As the 2020 election gets closer and closer, the list of potential contenders to take on President Trump continues to increase. Last month, Joe Biden declared himself as "the most qualified" person to serve as president. Like other members of his party, Biden also maintains that a second term of President Trump is not advantageous to America.
Biden is not the only name on the list of potential opponents to take on Trump. Kamala Harris, Cory Booker, Bernie Sanders, and even Hillary Clinton have made the list as well. Weeks ago, Elizabeth Warren announced her exploration of a potential 2020 presidential run. Similarly to Biden, Warren is no fan of Trump. Both she and Trump have publicly taken swipes at one another.
At this time, neither Joe Biden or Barack Obama have issued a response to the statements made by President Trump during his most recent Fox News interview.