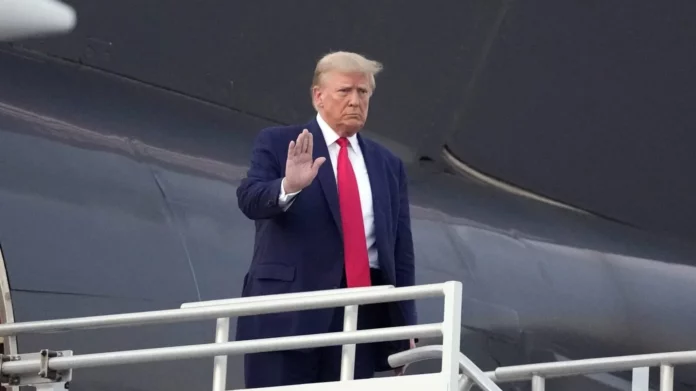 In a move that has sent shockwaves through the political landscape, a coalition of Colorado voters — which includes ex-Republican officeholders — launched a lawsuit on Wednesday to keep former President Donald J. Trump off the 2024 election ballot. Their startling assertion? The very fabric of the Constitution could unravel should Trump, who they contend instigated an insurrection, vie for office again.
Trump blocked From 2024 Ballot : Unprecedented Allegations
Central to their case is the claim that Trump's efforts to overturn the 2020 election results culminated in a tempestuous revolt at the Capitol, stymying the lawful transfer of power. The plaintiffs argue that such actions are not just mere political missteps, but a deliberate dereliction of duty that violates the 14th Amendment. To them, it's akin to a goalkeeper scoring an own goal, making Trump ineligible for the top job.
Powerhouse Plaintiffs
Lending weight to this litigation are several prominent figures: Norma Anderson, once a political tour-de-force in both the Colorado House and Senate, and Claudine Schneider, an erstwhile Republican Congress member for Rhode Island who has since planted roots in Colorado.
Trump blocked From 2024 Ballot : Key Supporters
Lending their influential voice to this case is the Washington, D.C.-based watchdog, Citizens for Responsibility and Ethics in Washington (CREW). CREW's President, Noah Bookbinder, emphasized in a statement, "This isn't a courtroom theatric; it's a stand for our republic's survival."
Legal Eagles in the Fray
Representing the voter coalition is an assembly of esteemed lawyers including Mario Nicolais, Martha M. Tierney, Eric Olson, Sean Grimsley, Jason Murray, Donald Sherman, Nikhel Sus, and Jonathan Maier. They hail from renowned firms and are associated with CREW.