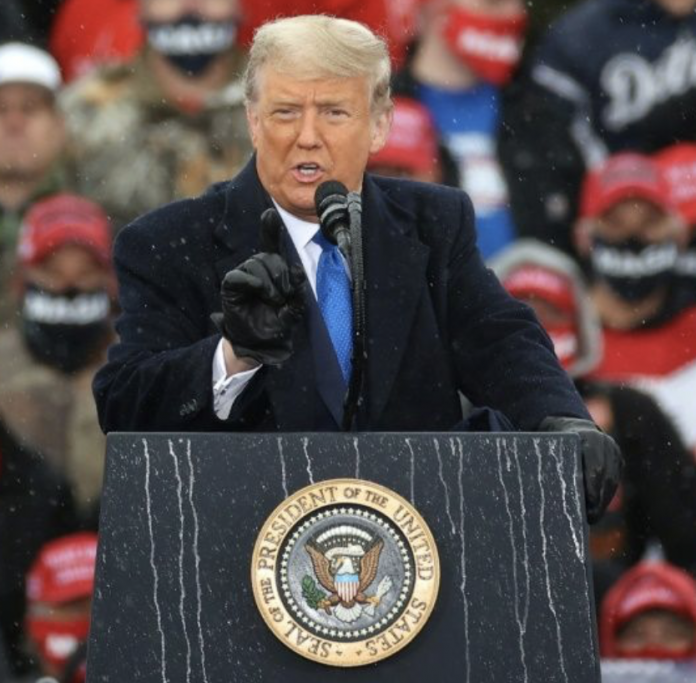 Lawsuits and other forms of litigation are quickly becoming dominant elements in the 2020 presidential election. This is expected to delay the period in which Americans will know who won the race.
From the jump, the Trump campaign has maintained concerns about the integrity of mail-in ballots. During the election, numerous reports of ballots in garbage bins surfaced, as did stories of misprinted ballots and ballots lacking signature lines.
NBC reporter doesn't know the Nevada residency laws.

But he'll say anything to help @JoeBiden.

Not journalism. https://t.co/BbEX7290Ae

— Richard Grenell (@RichardGrenell) November 5, 2020
Now, the Trump campaign is bringing a federal lawsuit against the state of Nevada. The suit in question cited evidence of non-residents voting, along with the counting of other illegal votes.
Earlier this morning, the Trump campaign gathered in Las Vegas to announce the details and particulars of their federal lawsuit against Nevada.
Everything you should know about the lawsuit
Trump adviser Richard Grenell spoke in no unclear terms when addressing the public.
Grenell stated that due to evidence the campaign has of illegal votes in the state of Nevada, they are filing suit. The Trump adviser then noted the 30-day residency requirement that is mandatory in Nevada before people in the state can vote there.