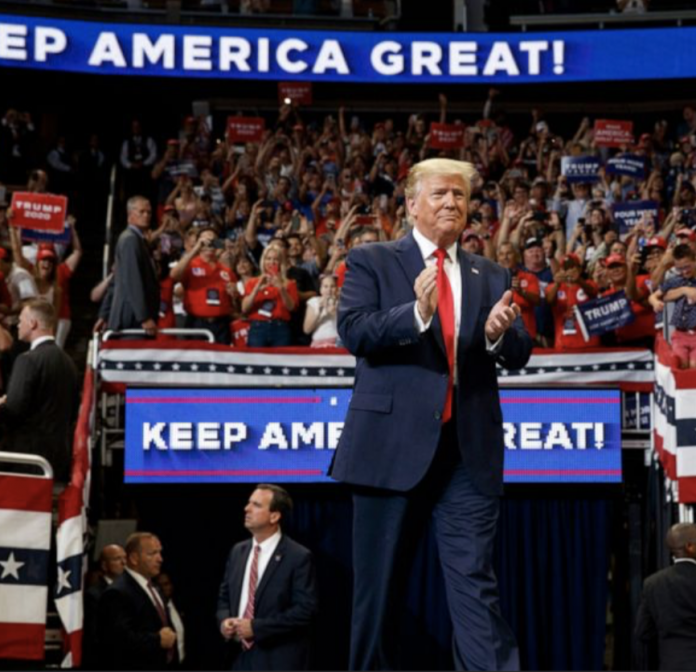 There are several elements that are causing delays in learning the outcome of the 2020 presidential election: voter fraud, delays in counting votes, pending litigation, and election officials' refusals to call states that President Trump has clearly won.
For days now, Americans have learned that vote counts remain ongoing. The story claims that due to a record number of mail-in ballots and large voter turnout, it could take days or even weeks to finish counting votes.
We need YOUR HELP to STOP the Left-wing MOB from undermining our Election.

Contribute to the Official Election Defense Fund NOW ⬇️https://t.co/jPIQuydzL8

— Team Trump (Text VOTE to 88022) (@TeamTrump) November 5, 2020
As the votes are counted, though, there's a serious problem that's not being talked about nearly enough. That problem is election officials' and the media's refusals and intentional delays in calling states that Trump obviously won.
Unfair coverage and premature calls in the 2020 election
North Carolina, Pennsylvania, and Georgia are, as of now, are major battleground states that will determine this election's outcome. These states also have a few similarities; more than 80% of the vote has arrived in all of the aforementioned areas and furthermore, Trump is in the lead.
If he wins Arizona, POTUS should declare victory as he already won Alaska, Georgia, Pennsylvania, & North Carolina despite Fox not calling it per the Murdoch coup guidance. @realDonaldTrump 🇺🇸

— Blair Brandt (@BlairBrandt) November 5, 2020
For some unknown reason, election officials and the media have yet to call these states for Trump. This is in spite of the reality that 88% of Pennsylvania's votes are in while 94% and 99% are in for North Carolina and Georgia.
Now, the claimed reason for the failure to call these states is that officials are "still counting" votes. However, the counting of votes did not stop officials from calling Michigan, Arizona, and other states for Joe Biden. The Arizona GOP is urging Fox News to retract the claim that Biden secured the state; yet, Fox News has not done so.
Sowing doubts in the minds of Americans
It is very clear that the liberal establishment and leftists in America want the nation to believe that Joe Biden has won the election.
This explains the rush to call states for Biden. It also explains why, on Tuesday night, the media waited forever to call Florida for Trump even after 94% of the vote arrived and Trump maintained his lead.
FOX News called Arizona for Biden while people were still in line voting. Even after the network joked about their 2000 decision to call Florida for Gore. Now it looks like Trump might win the state, just like Bush did.

— JT Lewis (@thejtlewis) November 5, 2020
It is time to get real. The 2020 presidential election is far from over. It is ridiculous to hold off on calling states like Georgia, North Carolina, and Pennsylvania for Trump when he leads with 87% to 99% of the vote already in. Moreover, as votes are still counted in Arizona (with Trump having a clear path to win the state), it is time for Fox News to admit they acted in haste and then retract their previous call for Biden.
Protests are already breaking out across the nation. Countless Americans have concerns about the integrity of this election and of voter fraud. President Trump, his campaign, and his supporters maintain that they won't stand for anything other than a fair and honest election.
Developments surrounding the 2020 presidential election are breaking by the hour. USA Herald will continue sharing more information as it arrives.