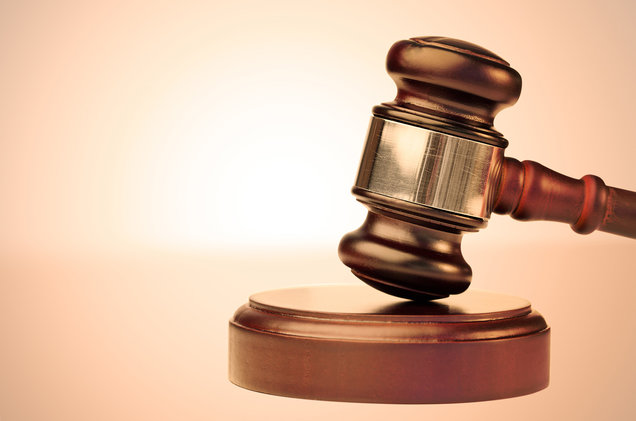 The Trump campaign won a legal case in Philadelphia, Pennsylvania after a Commonwealth Court judge ordered that all candidates, their representatives, and poll watchers must be allowed to observe the ballot counting process within a distance of six feet.
President Donald Trump and his campaign called the Commonwealth Court's decision a "big legal win" in Pennsylvania, a critical battleground state with 20 Electoral College votes. The president needs to win the state to win the presidency. He is still ahead by more than 42,000 votes against his opponent, former Vice President Joe Biden on Thursday around 9:45 p.m.
Big legal win in Pennsylvania!

— Donald J. Trump (@realDonaldTrump) November 5, 2020

In his ruling on Thursday morning, Commonwealth Court Judge Fizzano Cannon overturned a Philadelphia judge's decision that rejected the Trump campaign's complaint alleging that they weren't given enough access to observe the ballot counting.
Judge Cannon ordered the lower court judge to issue a new ruling allowing all candidates and their representatives to "observe all aspects of the canvassing process."
Those observing the ballot counting must also follow requirements to prevent the spread of COVI-19 such as practicing social distancing and wearing masks. The new ruling must be released by 10:30 a.m. Thursday, ruled Judge Cannon.
🚨Here's the Order we discussed on our @realDonaldTrump campaign call this morning.🚨 pic.twitter.com/ltO9v85BXU

— Jason Miller (@JasonMillerinDC) November 5, 2020
In response, Trump deputy campaign manager Justin Clark released a statement calling Judge Cannon's ruling as a "major victory for election integrity." The president's campaign also reiterated its allegation that Pennsylvania Democrats' "goal is to steal this election."
Read the statement below:
"In a major victory for election integrity, election transparency, all Pennsylvania voters, and the rule of law, the Trump Campaign has prevailed in our suit challenging our Republican poll watchers' complete lack of any meaningful access to the ballot processing and counting process."
"The eyes of the country are on Pennsylvania, but Pennsylvania Democrats, led by their radical left Secretary of State whose only goal is to steal this election from President Trump, has kept eyes off of the absentee ballot counting process. That ends now in Philadelphia.
"As a result of this incredible legal victory, the lower court's order has been reversed. Now, according to the Commonwealth Court of Pennsylvania, 'all candidates, watchers, or candidate representatives' shall 'be permitted to be present for the canvassing process' and 'be permitted to observe all aspects of the canvassing process within 6 feet, while adhering to all COVID-19 protocols, including, wearing masks and maintaining social distancing."
—————————————-
Have a story you want USA Herald to cover? Submit a tip here and if we think it's newsworthy, we'll follow up on it.
Want to contribute a story? We also accept article submissions – check out our writer's guidelines here.