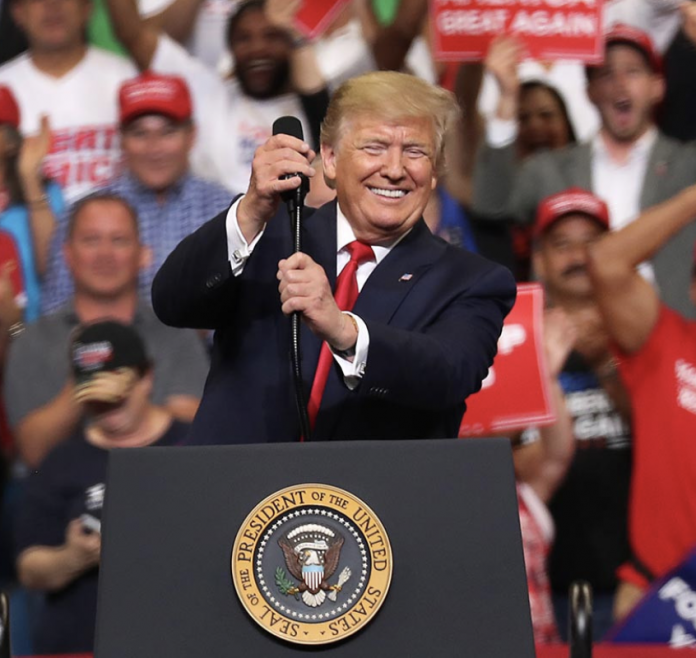 On Saturday morning, Fox News, CNN, the Associated Press, NBC News, and virtually every other mainstream media outlet declared Joe Biden as the winner of the 2020 presidential election.
This declaration comes in spite of the following: continuous vote recounts, extremely thin margins, ongoing ballot counts, clerical and tabulation errors wrongly giving votes to Biden that were meant for Trump, etc.
Fake news doesn't determine the President

The American People do

This ain't over

— Rogan O'Handley 🇺🇸 (@DC_Draino) November 7, 2020
The media's claims that Biden won the 2020 race also come after they declared him the winner of Pennsylvania; just yesterday, the Supreme Court ordered Pennsylvania to separate ballots that arrived late. The vote count in Pennsylvania remains nowhere near finished.
In the wake of the media declaring Pennsylvania and the 2020 presidential election in the favor of Joe Biden, President Trump's re-election campaign has issued a statement.
Pushback from the Trump 2020 Campaign
The statement from President Trump's re-election team points out a series of details: first and foremost, multiple states still have to recount their votes. Secondly, several states and areas have barred Republican poll watchers from rightfully observing the counting of ballots.