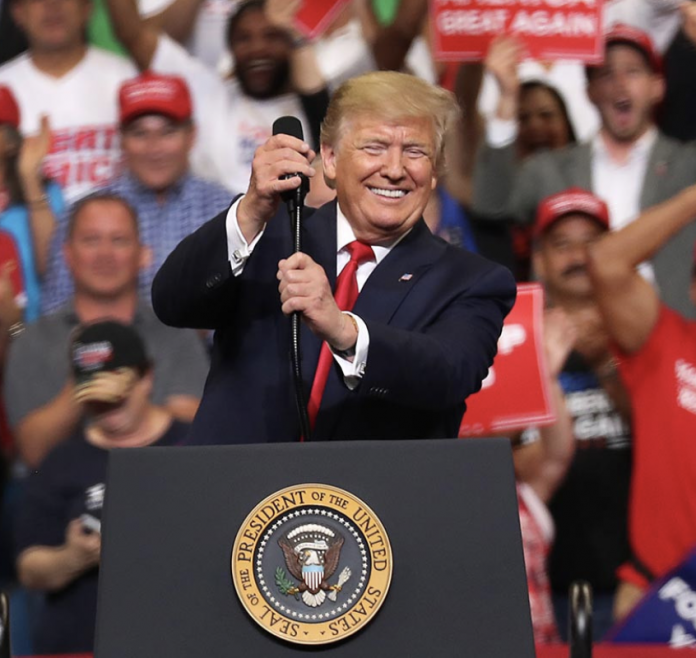 On Saturday morning, Fox News, CNN, the Associated Press, NBC News, and virtually every other mainstream media outlet declared Joe Biden as the winner of the 2020 presidential election.
This declaration comes in spite of the following: continuous vote recounts, extremely thin margins, ongoing ballot counts, clerical and tabulation errors wrongly giving votes to Biden that were meant for Trump, etc.
Fake news doesn't determine the President

The American People do

This ain't over

— Rogan O'Handley 🇺🇸 (@DC_Draino) November 7, 2020
The media's claims that Biden won the 2020 race also come after they declared him the winner of Pennsylvania; just yesterday, the Supreme Court ordered Pennsylvania to separate ballots that arrived late. The vote count in Pennsylvania remains nowhere near finished.
In the wake of the media declaring Pennsylvania and the 2020 presidential election in the favor of Joe Biden, President Trump's re-election campaign has issued a statement.
Pushback from the Trump 2020 Campaign
The statement from President Trump's re-election team points out a series of details: first and foremost, multiple states still have to recount their votes. Secondly, several states and areas have barred Republican poll watchers from rightfully observing the counting of ballots.
Of course, all of this doesn't even begin to cover the documented reports of tabulation and clerical errors that are misreading and miscounting votes. This has impacted not only the 2020 presidential election, but also state and local races across the country.
Statement from President @realDonaldTrump pic.twitter.com/vAXtVk4Ifn

— Team Trump (Text VOTE to 88022) (@TeamTrump) November 7, 2020
Next week, the Trump campaign will pursue legal action, according to their statement. This legal action shall entail "prosecuting [their] case in court." The president's re-election team also reiterated the importance of counting legal votes and ensuring that illegal votes do not tamper with elections.
Right now, this assurance has not arrived. Just earlier this week, the Nevada GOP stated that thousands of non-residents unlawfully voted in their state.
Off to the Supreme Court?
At this point, it looks very likely that the 2020 presidential election will be going to the Supreme Court. President Trump and his campaign have already maintained that they will not back down; the campaign and Republicans across the nation also allege to have documented evidence of voter fraud, illegal votes, and more.
And now you know why they fought so hard to stop the confirmation of ACB

— Rogan O'Handley 🇺🇸 (@DC_Draino) November 7, 2020
Next week will provide Americans with a firsthand look at the legal action taken by the Trump campaign. Furthermore, everyone would do well to remember that the mainstream media does not determine election outcomes.
Developments surrounding the 2020 presidential election are breaking by the hour. USA Herald will continue sharing more information as it arrives.