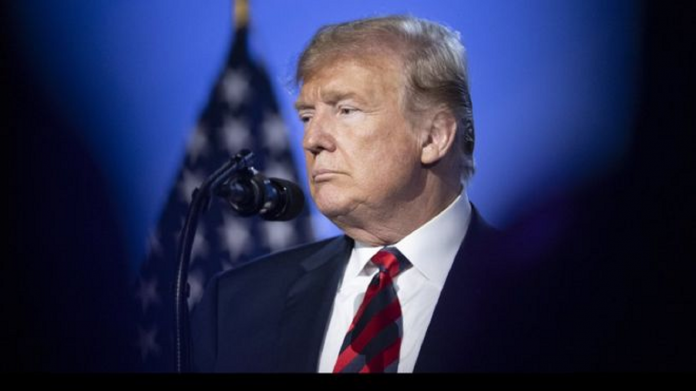 U.S. President Donald Trump is having a difficult time clarifying his statements. He is in a balancing act. He's trying to improve relations with Russia. He's also trying to respond to the Justice Department's allegations.
"Walk-Backs"?
Democrats and Republicans are accusing the president of numerous "walk-backs."
Trump met with Russian President Vladimir Putin in Helsinki on Monday. At their joint press conference Monday, Trump commented on the DOJ's allegations. He told reporters that he saw no reason why the interference in the 2016 election would have been from Russia.
This statement cast doubt on the American intelligence agencies. The DOJ claimed that Russian operatives did hack into Hillary Clinton's email account. On Tuesday, Trump walk backed his statement at the press conference. He said that he meant to say he saw no reason why the interference wouldn't have been from Russia.
The second walk-back came during a cabinet meeting on Wednesday, when Trump seemed to say that Russia was no longer targeting U.S. elections. This was contrary to American intelligence reports.
Hours later, White House Press Secretary Sarah Huckabee Sanders said that people didn't understand Trump and that he believes the threat from Russia still exists.
Progress with Russia
Reporters asked Sanders why Trump wasn't denouncing Russia's supposed actions. She said that the president was making the most of the situation. His goal is to ensure better relations with Russia.
Putin also offered to allow American intelligence officers to question Russian operatives. The trade-off would be to allow Russian intelligence to question Americans. One person Putin would like to question is Michael McFaul. McFaul, former Ambassador to Russia, tweeted that he hoped the president would turn down the offer. The president is currently considering it.
Continued Threat?
Dan Coats, the National Intelligence Director, believes that Russia is still targeting U.S. elections. He said that he is aware of the cyber threat. Coats compared it to the 9/11 attacks. He said it's the same because intelligence channels are "blinking red."
The Senate Select Committee on Intelligence published a report in May, stating that 18 states' electoral systems were targeted in the 2016 election.
Sens. Chris Van Hollen and Marco Rubio are pushing a reprisal bill. Van Hollen is a Democrat, Rubio a Republican. The bill would introduce new sanctions on any country interfering in American elections. Interference would include posting fake news or running ads.
Trump said on Wednesday that he told Putin to stay out of American elections. He also said that he would hold Putin responsible for any violations. He said Putin is responsible because he is in charge of his country.