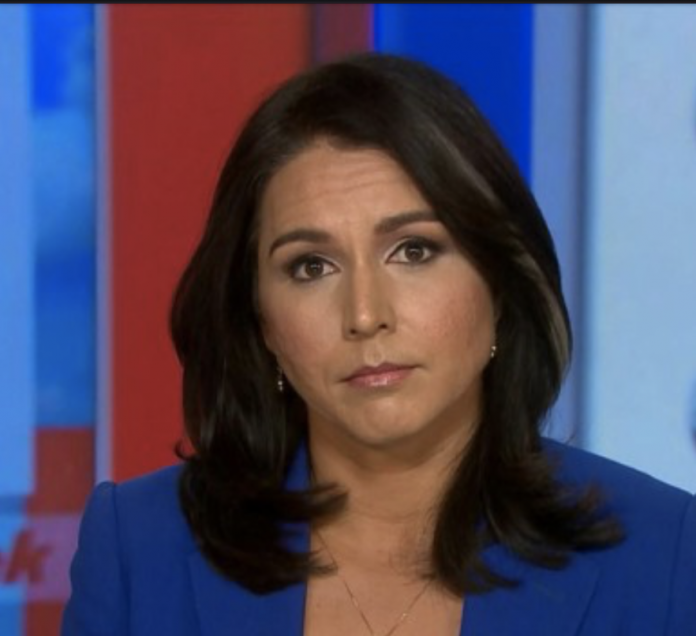 There was a time where House Speaker Nancy Pelosi stated that impeachment ought to only commence with the blessing of bipartisan, overwhelming support and evidence. However, after pressure from House Democrats and other more progressive members of the party, the Speaker relented.
House Democrats proceeded with their impeachment articles against the president; subsequently, members of the House had to cast their votes on whether to approve or reject these articles. While every single House Republican voted against impeachment articles, a few Democrats dissented from the partisan majority, voting either against or "present."
Tulsi Gabbard, a House representative and 2020 presidential candidate, voted present, thus earning accolades from President Trump.
Trump on Tulsi Gabbard and Her Impeachment Vote
Throughout the entirety of the impeachment hoax, President Trump has spoken out against it. On multiple occasions, the commander-in-chief urged Americans to read the transcripts. Moreover, Trump pointed out that President Zelensky himself denied the existence of any quid-pro-quo.
On Saturday, President Trump spoke before a conservative Turning Point USA audience. Throughout his remarks, Trump talked about the Democrats' crusade to remove him from office and additionally censured Hillary Clinton. The two-time failed presidential candidate faced strong backlash after referring to Jill Stein and Tulsi Gabbard as "Russian assets."
At this point, the president noted that either Stein nor Gabbard are assets for Russia; then he noted his "respect" for the 2020 Democrat.
In Trump's own words:
"I give her respect. She didn't vote the other day. I give her a lot of respect because she knew it was wrong. I don't know her, but I know one thing. She is not an agent of Russia."
Much to the annoyance of certain members of her party, Gabbard offered censure of Trump as an alternative to impeachment.
What's Happening with Impeachment Now?
Despite Gabbard's present vote, Democrats managed to collectively approve both impeachment articles against President Trump. However, there is no telling when these articles will make it to the Senate.
Thus far, Speaker Pelosi is holding off on sending the articles to the Senate for a trial. This has prompted significant backlash from Republicans and conservatives; nevertheless, Pelosi maintains that she wants to ensure that the Senate conducts a "fair" trial before handing over any articles.