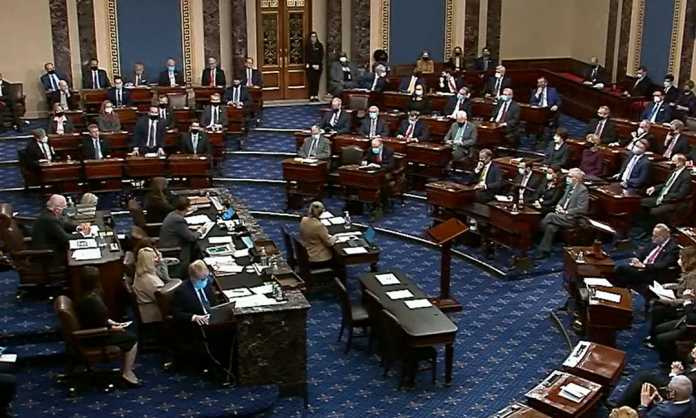 It is unlikely that the Senate will convict President Donald Trump after almost all Republican senators voted that pursuing an impeachment trial against a former president is unconstitutional.
On Tuesday, Senator Rand Paul (R-Kentucky) forced a procedural vote to put his fellow lawmakers on the record regarding the constitutionality of the impeachment trial of former Pres. Trump.
The Senate vote 55-45, rejecting Sen. Paul and fellow Republican's argument that the impeachment trial is against the U.S. Constitution because Trump is no longer in office.
Five Republicans voted with the Democrats— Senators  Lisa Murkowski of Alaska, Susan Collins of Maine, Ben Sasse of Nebraska, Pat Toomey of Pennsylvania, and Mitt Romney of Utah.
Speaking at the Senate floor, Sen. Paul said, "This impeachment is nothing more than a partisan exercise designed to further divide the country. Democrats claim to want to unify the country, but impeaching a former president, a private citizen is the antithesis of unity."