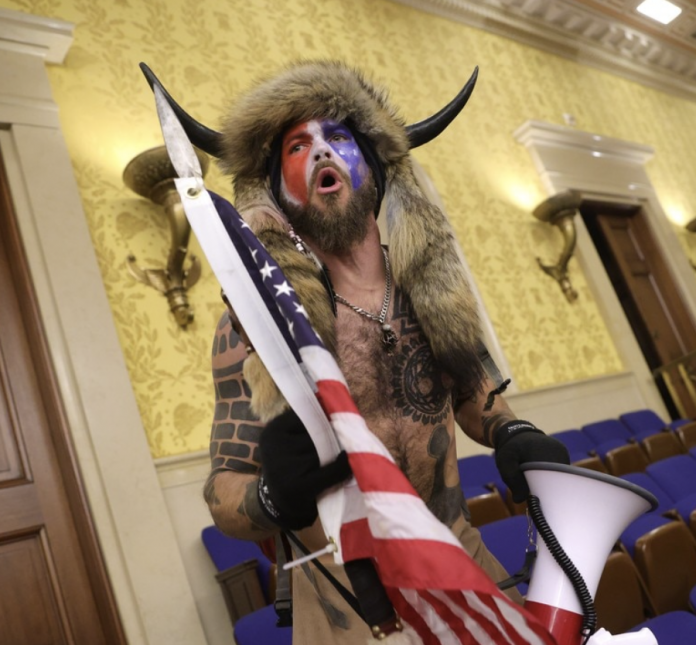 Law enforcement officials are still catching up with the individuals who mobbed Capitol Hill almost three weeks ago. Reality is also setting in for many of these rioters who now face serious legal consequences for their actions.
There are grave charges against the insurrectionists who broke into the U.S. Capitol. For some time, many of these violent demonstrators hoped that President Trump would pardon them before leaving office; as it turns out, the 45th president did no such thing and repeatedly rebuked the violence on January 6.
As it turns out, many individuals who broke into the Capitol are getting busted for their theft of important documents, laptops, and more.
The inevitable consequences of January 6
Rioters who breached the U.S. Capitol did so proudly, posing for cameras and bragging online. California-based Tommy Allan is facing federal charges for his participation in the insurrection earlier this month. Likewise, Allan is on video admitting to stealing letters and other critical documents from Sen. Mitch McConnell's office.
Video footage and online posts have solidly proven Allan's engagement in criminal acts on the 6th; however, he is far from the only one in this position. Riley June Williams from Pennsylvania is up against multiple federal charges. Not only did Williams engage in the insurrection weeks ago, but she also allegedly stole a laptop belonging to House Speaker Nancy Pelosi.
At this time, Williams is looking at multiple felonies and misdemeanors for her actions on the 6th. A Justice Department prosecutor also maintains that the 22-year-old is seeking to cover up her involvement in the riots by deleting messages, taking down her online accounts, and telling people she knows to delete messages.
Anger towards President Trump
Some of the Capitol Hill rioters are not happy that Trump failed to pardon them before Biden became president.
Multiple arrested QAnon supporters and Proud Boys have therefore lashed out at the 45th president. One QAnon believer who earned the nickname "QAnon Shaman" alleges that Trump "duped" him; despite the 45th president never instructing anyone to break into Capitol Hill, QAnon supporters and Proud Boys believe that Trump's refusal to pardon them is a "betrayal."
With law enforcement employing all legal resources and methods possible to catch the rioters on Capitol Hill, more arrests and charges are likely to come.