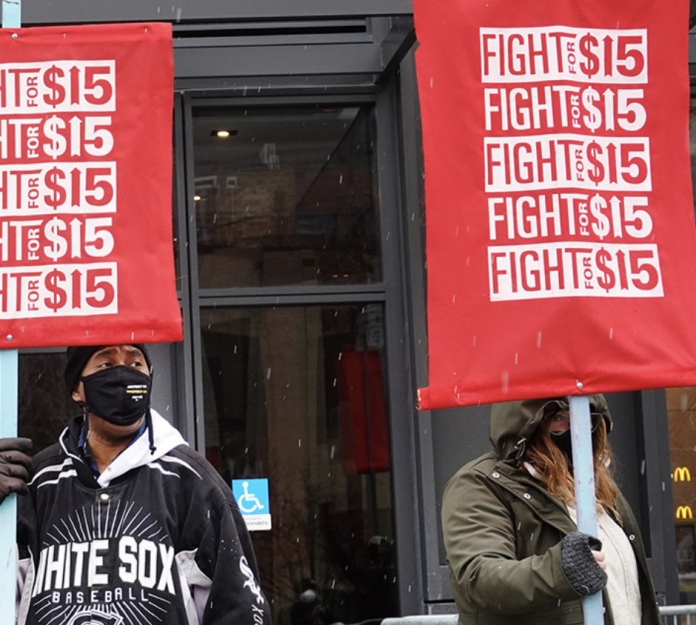 With the Biden administration in power and while Democrats control each congressional chamber, the left is wasting no time in attempting to ram through their favored policies. Apparently, killing off thousands of reliable union jobs by removing the Keystone pipeline was just a warm-up; the upcoming order of business is now increasing America's federal minimum wage to $15.00 per hour.
Republicans and Democrats have consistently differed on minimum wage hikes. Democrats assert that boosting the federal minimum wage will aid low-income Americans; meanwhile, Republicans note that raising the minimum wage puts a strain on business owners, thus leading to fewer hours for employees, additional layoffs, and higher costs in general.
Nonetheless, Sen. Bernie Sanders is pushing for a $15.00 per hour federal minimum wage; multiple business groups in America are now opposing this push.
The "Raise the Wage" Act
In Sanders' Raise the Wage Act, the nation's federal minimum wage would progressively increase until it reached $15.00 per hour in four years. Sanders and other left-wingers believe — or at least publicly assert — that this policy is in the best interests of workers; although, multiple business groups claim otherwise.
The Raise the Wage Act is facing criticism for the means in which it would engender even more "insurmountable costs" that business owners are already struggling with. A representative of the National Restaurant Association explained that the legislation to increase the minimum wage would cause restaurants to have to lay off even more workers.
During a time when so many Americans are struggling, more layoffs are the last thing workers want. One must also remember that layoffs are already happening under the Biden administration since the Keystone pipeline is shut down.
A different representative for the International Franchise Association explains that proposals to hike the minimum wage arrive at an inopportune period. Many business owners are still reeling from months of "economic downturn" and lockdowns.
A comprehensive plan for America's businesses
With one full week in office, the Biden administration has not released a comprehensive plan for helping the nation's businesses. The 46th president is instead setting a record for his number of signed executive orders since his inauguration.
Days ago, the Democrat president professed that nothing can happen to stop COVID-19's trajectory; this marked a stark contrast from Biden's supposed "science-backed" plan that he touted while running for office in 2020.
In real-time, many out-of-work Americans, some of whom voted for Biden, are more than eager to regain employment.
Have a story you want USA Herald to cover? Submit a tip here and if we think it's newsworthy, we'll follow up on it.
Want to contribute a story? We also accept article submissions – check out our writer's guidelines here.