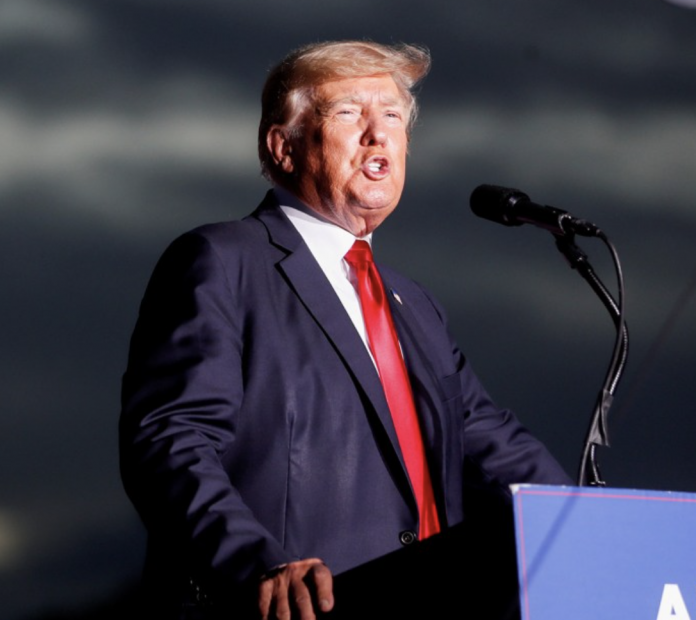 For years now, big tech platforms like Twitter, Facebook, and Google have come under fire for censorship. Republicans and conservatives consistently maintain that these sites intentionally censor right-leaning views while giving leftists indefinite passes.
For what it's worth, Twitter, Facebook, and Google have pushed back against claims of intentional censorship of conservatives; however, over the years, considerable evidence has emerged showing otherwise.
Earlier this year, Facebook and Twitter both indefinitely banned former President Trump from using their services after the insurrection on January 6; both sites claimed that Trump breached their terms of service agreements and furthermore posed risks for additional violence.
On Wednesday, the 45th president announced his decision to bring a class-action lawsuit against Twitter, Facebook, and Google.
A deeper dive into Trump's lawsuit against Twitter, Facebook, and Google
Yesterday, the former president of the United States spoke with Newsmax about his lawsuit against the aforementioned big tech companies.
Trump remarked that Twitter, Facebook, and Google are each responsible for slashing free speech and enabling mainstream media bias. Later, Trump noted that these companies are the culprits of "atrocious" crimes and must therefore face accountability.
The former president continued, though. Trump informed Newsmax that his class-action lawsuit against these sites and their CEOs comes after multiple requests from Americans. Many people have grown fed up with censorship from Twitter, Facebook, and Google; moreover, the belief that big tech companies censor Republicans and then hide behind Section 230 to escape accountability is out there as well.
Many conservatives are hoping that Trump's class-action lawsuit ultimately succeeds.
What is the endgame of Trump's class-action lawsuit?
On Wednesday, the 45th president made very clear the endgame of his lawsuit against these social media sites. Trump is currently seeking punitive damages and monetary damages; furthermore, the ex-president is also aiming for reinstatement on platforms that banned his presence.
Another critical endgame is the maintenance of free speech. Trump told Newsmax that free speech is an absolute must here in the United States.
In the weeks and months to come, Americans can expect to learn much more about this class-action lawsuit and where it ultimately leads.