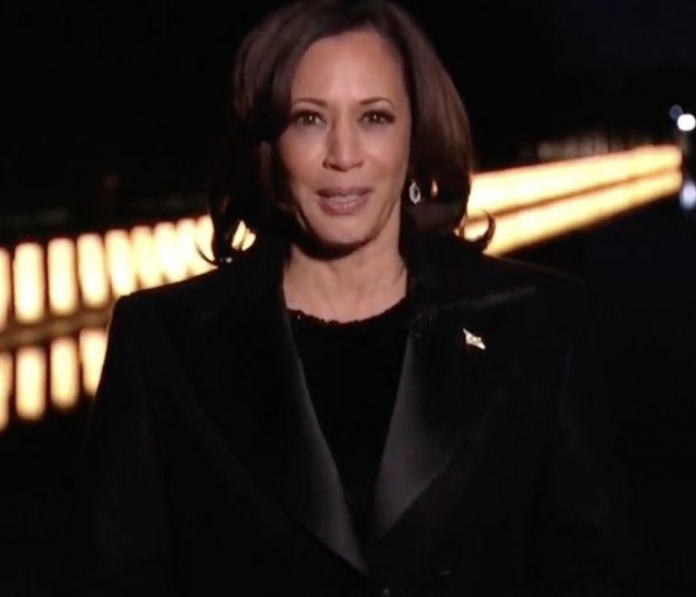 More than three months ago, Vice President Kamala Harris became the point person to handle the Southern border crisis.
Since being tapped by President Biden, the border situation has not improved; as a matter of fact, the crisis remains very much alive. Amid months of inaction from the Biden administration, multiple GOP state leaders have come together to do the job that the federal government ought to be doing.
After weeks of pressure from Republicans, the vice president went down to visit the border; however, during her border visit, Harris declined to see the parts of the area which are truly suffering from President Biden's decision to roll back the immigration reforms of former President Trump.
A new poll to come out this month now confirms that most Americans are displeased with Harris' management of the Southern border.
What Americans really think about the vice president and the U.S.-Mexico border
Yesterday, Rasmussen Reports released a survey regarding nationwide opinions of Harris' job on the border. As it turns out, the numbers speak volumes.
62% of Americans informed Rasmussen Reports that they view Vice President Harris' job on the border as anywhere from poor to fair; however, of this 62%, a significant 48% directly labelled Harris' work, thus far, as poor. Just 33% of Americans described Harris' management of the Southern border as good to excellent.
Rasmussen Reports furthermore reveals that the Trump administration's border policies retain much more popularity than Biden's border policies. 49% of Americans described the current administration's reforms as worse than the Trump administration's; only 35% stated that Biden's policies on the border are better than his predecessor's.
Bringing back Trump's immigration policies
The aforementioned poll clearly highlights the massive gap between the Biden administration and the American public.
Right now, the White House is backing Harris and working to shut down criticism against her; however, Rasmussen Reports shows that most Americans disapprove of how the Biden administration is handling the border crisis. Yesterday's poll moreover reveals that Trump-era border policies have more nationwide support than Biden's border policies.
Many conservatives have stated that the White House needs to restore at least some immigration policies that existed during the Trump administration.