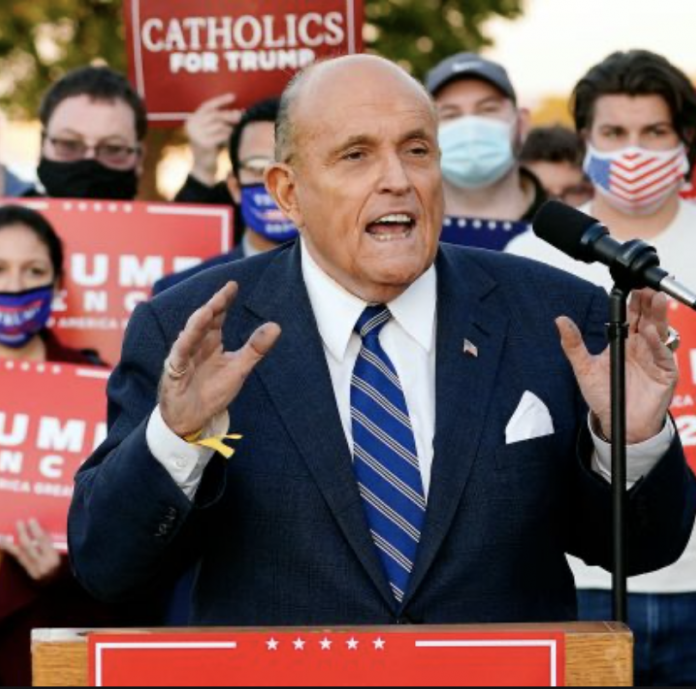 As the outcome of the 2020 presidential election remains in limbo, rampant reports of voter fraud, election dishonesty, the counting of illegal votes, etc. are very much present.
In Michigan, ballot counting locations are putting up barriers to block observers from watching them count the votes. Stories of "secretly dumped ballots" are also reported in various states; furthermore, these dumped ballots appear to conveniently be mostly or fully in favor of Joe Biden.
Last night I was leading, often solidly, in many key States, in almost all instances Democrat run & controlled. Then, one by one, they started to magically disappear as surprise ballot dumps were counted. VERY STRANGE, and the "pollsters" got it completely & historically wrong!

— Donald J. Trump (@realDonaldTrump) November 4, 2020
The aforementioned details — coupled with the media's refusal to call states that have clear Trump leads and a majority of counted votes — are very telling.
Meanwhile, as Arizona continues counting ballots, it is looking like Fox News acted prematurely in declaring the Grand Canyon State a win for Biden. As of Wednesday evening, the Arizona Republican Party called on Fox News to retract their declaration. Thus far, Fox News has yet to oblige.
Fighting fraud and dishonesty in the 2020 presidential election
President Trump's campaign and legal team have made it very clear that they will not stand for fraud. This is something the Trump campaigned warned about long before November 3.
On Wednesday afternoon, Trump attorney Rudy Giuliani held a press conference in Philadelphia, Pennsylvania. Joining him were other members of the Trump Team including first son Eric Trump, his wife Lara Trump, Corey Lewandowski, Pam Bondi, and others.
Trump Campaign Hosts a Press Conference in #Philadelphia, PA with Eric Trump, Lara Trump, Rudy Giuliani, Pam Bondi, and Corey Lewandowskihttps://t.co/LZ1KfnQRA8

— Team Trump (Text VOTE to 88022) (@TeamTrump) November 4, 2020
Giuliani did not mince words during the press conference. While speaking, the Trump attorney announced that the lack of observation at the polls, among other things, clears the path for different forms of voter fraud; the dumping of illegal ballots is merely one example.
There are several cases of election dishonesty that appear evident in the 2020 race. The refusal to call Pennsylvania for Trump, even as the president leads by 550,000 votes with 75% of the vote counted, is a form of cheating.
.@EricTrump in #Philadelphia: Democrats are trying to cheat pic.twitter.com/irs9GpOuvT

— Team Trump (Text VOTE to 88022) (@TeamTrump) November 4, 2020
As a result of the various instances of voter fraud and election dishonesty appearing in certain parts of the country, the Trump campaign is filing suit. Giuliani maintains that lawsuits will happen in states like Pennsylvania, Georgia, and Wisconsin.
The Trump attorney then noted that additional lawsuits are conceivable, depending on how things go. A "national lawsuit" is also a real possibility; this is something that Giuliani maintains will expose corruption within the Democrat Party.
Developments surrounding the 2020 presidential election are breaking by the hour. USA Herald will continue sharing more information as it arrives.