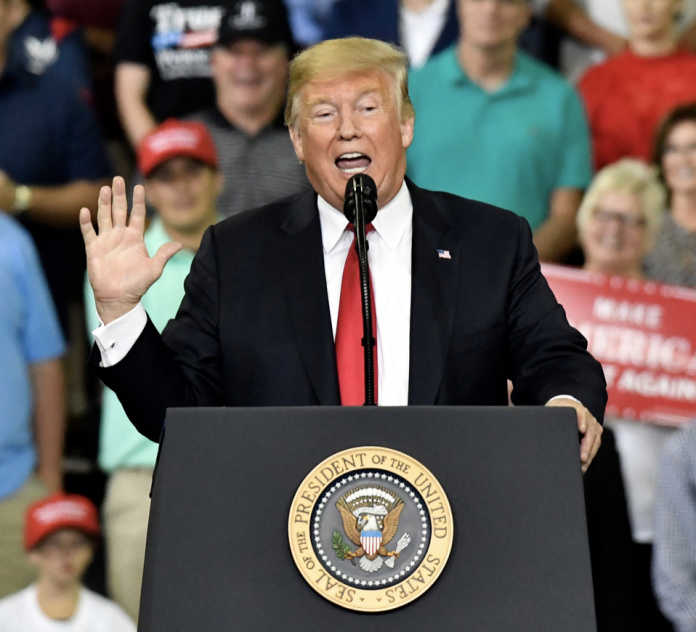 Yesterday, special counsel Robert Mueller delivered some remarks on the Russia investigation which concluded earlier this year.
During his statements, he made various open-ended, ambiguous points; both progressives and conservatives have chosen to focus on different points and various means of interpreting said points.
However, the public remarks from Mueller prompted a response from President Trump. Both on Twitter and while engaging with the press, the president shared his thoughts. Trump weighed in on matters regarding the Russia investigation and House Democrats who are dying to impeach him.
Everything You Need to Know about President Trump's Reaction
Like many Americans on the right-wing, the president maintains that Mueller's investigation was politically motivated. Furthermore, Trump believes that Mueller personally dislikes him, another factor which Trump says impacted the Russia investigation.
In the president's own words:
"I think Mueller is a true never-Trumper. He's somebody that dislikes Donald Trump."
On Twitter, Trump also stated that his decision to turn Mueller down for a position as FBI director impacted the inception of the Russia probe.
Robert Mueller came to the Oval Office (along with other potential candidates) seeking to be named the Director of the FBI. He had already been in that position for 12 years, I told him NO. The next day he was named Special Counsel – A total Conflict of Interest. NICE!

— Donald J. Trump (@realDonaldTrump) May 30, 2019
Since Mueller's statements, the president also shared new commentary about the idea of impeachment. This is something which Democrats, particularly those in the House, continue to push for. Talk about impeaching Trump reemerged after the Russia investigation failed to yield the results which Democrats wanted.
During remarks to the press, Trump censured the notion of impeachment.
"I never thought that would even be possible to be using that word. To me, it's a dirty word, the word 'impeach.' It's a dirty, filthy, disgusting word, and it had nothing to do with me."
The president shared additional thoughts on his Twitter feed:
The Greatest Presidential Harassment in history. After spending $40,000,000 over two dark years, with unlimited access, people, resources and cooperation, highly conflicted Robert Mueller would have brought charges, if he had ANYTHING, but there were no charges to bring!

— Donald J. Trump (@realDonaldTrump) May 30, 2019
Trump then censured the media, stating that they've played a role in promoting the idea that he colluded with the Russian government:
Russia, Russia, Russia! That's all you heard at the beginning of this Witch Hunt Hoax…And now Russia has disappeared because I had nothing to do with Russia helping me to get elected. It was a crime that didn't exist. So now the Dems and their partner, the Fake News Media,…..

— Donald J. Trump (@realDonaldTrump) May 30, 2019
….say he fought back against this phony crime that didn't exist, this horrendous false accusation, and he shouldn't fight back, he should just sit back and take it. Could this be Obstruction? No, Mueller didn't find Obstruction either. Presidential Harassment!

— Donald J. Trump (@realDonaldTrump) May 30, 2019
What Happens Now?
As of now, Democrats have shown no indicators that they will cease moving to impeach President Trump. However, this may not be a viable feat. Senate Republicans stated earlier this week that they will shut down any legislation to impeach the president. Furthermore, Trump has not committed any impeachable offenses at this time.
Nevertheless, Democrats still believe that Mueller's latest statements solidify their case for impeaching President Trump.