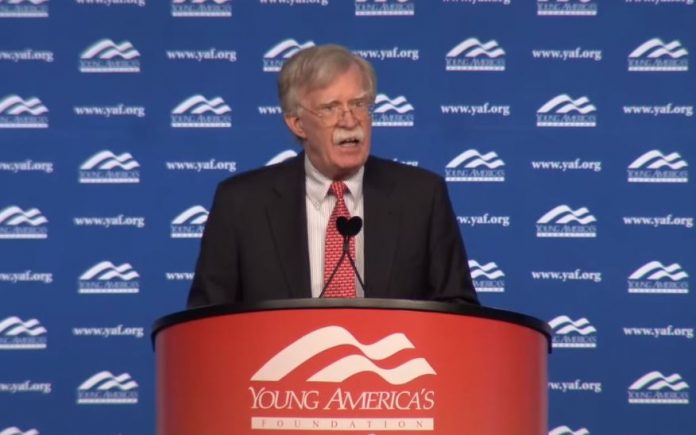 President Donald Trump said he fired National Security Adviser John Bolton on Monday night.
Bolton's ouster comes days after the President canceled a scheduled meeting with Taliban representatives at Camp David regarding a possible peace agreement
Trump announced his decision in a series of tweets on Tuesday. He cited the reason that he and others in the administration had disagreements with Bolton on many of his suggestionThe President added that he will name a new National Security Adviser next week.
….I asked John for his resignation, which was given to me this morning. I thank John very much for his service. I will be naming a new National Security Advisor next week.

— Donald J. Trump (@realDonaldTrump) September 10, 2019
Immediately after Trump's announcement, Bolton tweeted that he "offered to resign" on Monday night
I offered to resign last night and President Trump said, "Let's talk about it tomorrow."

— John Bolton (@AmbJohnBolton) September 10, 2019
White House Deputy Press Secretary Hogan Gidley told reporters, "John Bolton's priorities and policies just don't line up with the President's and any sitting president has the right to put someone in that position that can carry out his agenda. That became no longer tenable so the President made a change."
Gidley also stated that Charles Kupperman is serving as Acting National Security Adviser.
Bolton previously served as Ambassador to the United Nations under the administration of former President George W. Bush. Trump appointed Bolton to replace H.R. McMaster, who also resigned due to his frequent disagreement with Trump on different issues.
McMaster replaced Michael Flynn, who was first appointed by Trump as National Security Adviser. Flynn's tenure at the White House was short because of his involvement with Russians. Flynn pleaded guilty to lying to the Federal Bureau of Investigation (FBI) regarding his conversations with then-Russian Ambassador Sergey Kislyak. He agreed to cooperate with former Special Counsel Robert Mueller's investigation into the alleged interference of the 2016 presidential election by Russians.