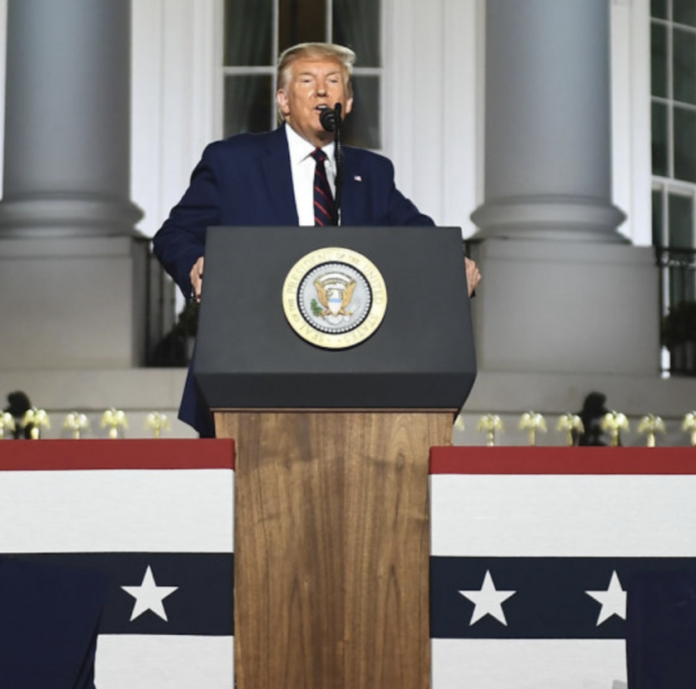 In the 2020 presidential election, polls have played a significant role in political conversations.
Many Democrats have eagerly drawn attention to polls that show Biden ahead of Trump in various states and among certain demographics. Trump supporters, on the other hand, continue to point out that polls and election outcomes are not always aligned with one another.
However, as time passes, and as both presidential candidates are duking it out, polls are changing. A new survey from Trafalgar Group shows that President Trump now has an over three-point lead on Biden in Florida.
What to know about the Trafalgar Group poll
Florida is a critical swing state in the 2020 presidential election. Per Trafalgar Group, the president is leading in the Sunshine State at 48.7% while the former vice president comes in at just 45.6%.
Trump's lead in Florida comes roughly one week after the Republican National Convention. During the time of the convention, the president received a several point approval shift from black and Hispanic voters.
It also turns out that Florida is not the only swing state where President Trump is leading his 2020 election arrival. According to Breitbart News, Trump is also polling ahead of Biden by 2% in North Carolina. Like Florida, North Carolina is another important battleground state in the 2020 presidential election.
Trump and Biden on the campaign trails
Both Trump and Biden visited Kenosha, Wisconsin, this week; although, the former vice president's visit to the city arrived after the president's.
Following Biden's time in Kenosha, the Trump 2020 campaign slammed Biden. Aides for the president maintain that Biden simply went to score political brownie points. President Trump's re-election team has also repeatedly attacked Biden's response to riots.
In new ads, the Trump 2020 campaign asserts that neither the former vice president nor the political left is equipped to bring an end to riots. Meanwhile, Biden has implied that a second term of President Trump would only engender more chaos and anarchy across the nation's cities.
Trump and Biden are set to face off in the first presidential debate on Tuesday, Sept. 29. The Trump campaign is also presently seeking Biden's written confirmation that he'll show up to debate the president. In recent weeks, multiple Democrats have pushed for the former vice president to back out of debating Trump.
————————————————–
Have a story you want USA Herald to cover? Submit a tip here and if we think it's newsworthy, we'll follow up on it.
Want guaranteed coverage? We also offer contract journalism here.  Just be sure you're comfortable giving up editorial control because our journalists are dogged and will follow the story through to the conclusion. The story will be published to our exacting standards, without regard for your preferred slant.
Want to contribute a story? We also accept article submissions — check out our writer's guidelines here.