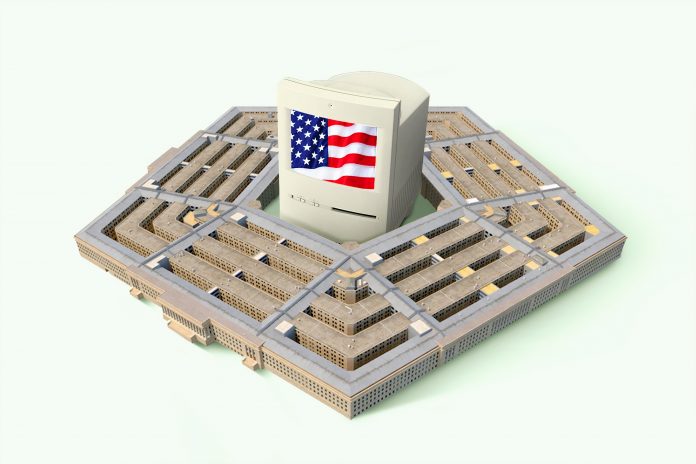 Microsoft has been awarded the multi billion dollar JEDI cloud computing contract by the Pentagon after two years of tough negotiations with officials and competing bidders, primarily Amazon.
JEDI, short for Joint Enterprise Defense Infrastructure, is a highly lucrative entree into government sponsored cloud computing. The biggest loser in the bid has been Amazon, who fought the Pentagon last year after losing the first round of the bid.
Following their loss, Amazon filed a bid-protest claiming the Pentagon considered improper factors, including political stances and influence. Amazon won out on the protest as a federal judge ordered a stay, forcing the Pentagon to re-evaluate various aspects of the bidding process.
Upon careful review, the Pentagon refused to change its stance, giving the contract to Microsoft in the end.
In a brief statement, the Pentagon said it "completed its comprehensive re-evaluation of the JEDI Cloud proposals and determined that Microsoft's proposal continues to represent the best value to the Government."
Microsoft welcomed the Pentagon's decision, saying the company is "ready to get to work and make sure that those who serve our country have access to this much needed technology."
Naturally, Amazon gnashed its teeth at Microsoft's sweeping victory. The company claims the Pentagon has ignored the "clear cost-benefits of the bid," further adding Amazon would "continue to pursue a fair and impartial review, and ensure our country gets the best possible technical capability to protect itself."
The Department of Defense has responded to Amazon's protest, offering a remand of the JEDI project to re-consider various elements and details. Amazon has declined the DoD proposal, arguing a remand would be another "do-over" of the Microsoft victory.
Amazon went on to claim that the Pentagon's decision could be linked to President Trump's unfavorable views towards Amazon as a company and its billionaire founder, Jeff Bezos.
It remains unclear at this time whether another round of bidding will occur. As of this moment, Microsoft appears to be the clear cut winner.
————————————————–
Have a story you want USA Herald to cover? Submit a tip here and if we think it's newsworthy, we'll follow up on it.
Want guaranteed coverage? We also offer contract journalism here.  Just be sure you're comfortable giving up editorial control because our journalists are dogged and will follow the story through to the conclusion. The story will be published to our exacting standards, without regard for your preferred slant.
Want to contribute a story? We also accept article submissions — check out our writer's guidelines here.