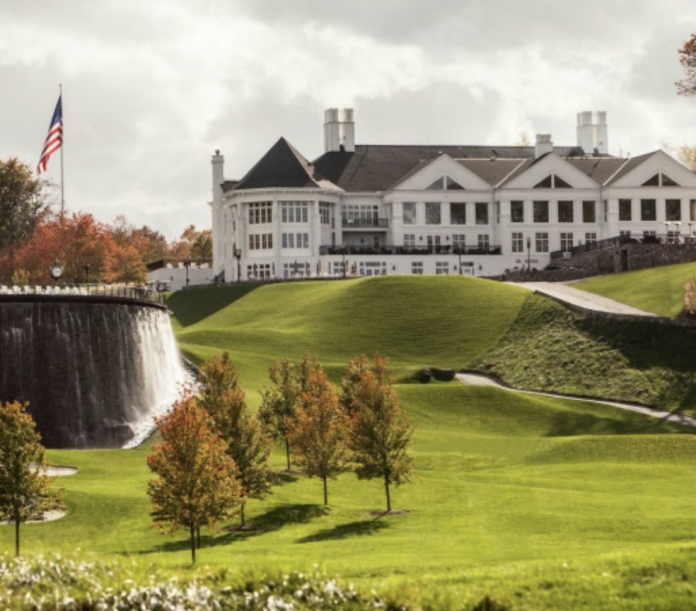 On Thursday, the Trump Organization denied accusations of employing illegal immigrants to work in their various businesses. The accusations came in a New York Times piece titled, 'Making President Trump's Bed: A Housekeeper Without Papers.'
Accusations Against the Trump Organization
The aforementioned New York Times article centers around Victorina Morales, a Guatemalan woman who worked at Trump National Golf Club since 2013. Morales is also an illegal immigrant and worked for Donald Trump as a housekeeper.
She admittedly managed to gain employment at Trump National Golf Club after submitting doctored paperwork of her residency in the United States. Furthermore, Morales maintains that other illegal immigrants have worked for president at his various estates.
The housekeeper also spoke out regarding her thoughts of President Trump's immigration policies.
"We are tired of the abuse, the insults, the way he talks about us when he knows that we are here helping him make money. We sweat it out to attend to his every need and have to put up with his humiliation."
Morales stated that throughout her employment at Trump National Golf Club, she periodically received tips of $50 or $100.
Response from the Trump Organization
The piece from the Times has rapidly made headlines. Since then, the Trump Organization came out with their own public statement and rebuttal. It reads as follows:
"We have tens of thousands of employees across our properties and have very strict hiring practices. If any employee submitted false documentation in an attempt to circumvent the law, they will be terminated immediately."
Morales expressed confusion that Trump did not "figure out" that she is an illegal immigrant based on her not speaking English. She also noted her awareness that deportation may follow as a result of her going public.
Immigration in America
The preceding piece from the Times comes as people in this country debate one another over immigration. At this time, many Central American migrants are attempting to seek asylum in the United States. President Trump has already stated that members of the caravans will not gain admission into the states.
New information from the Customs and Border Protection agency affirms that illegal entry into America is still a prevalent issue.