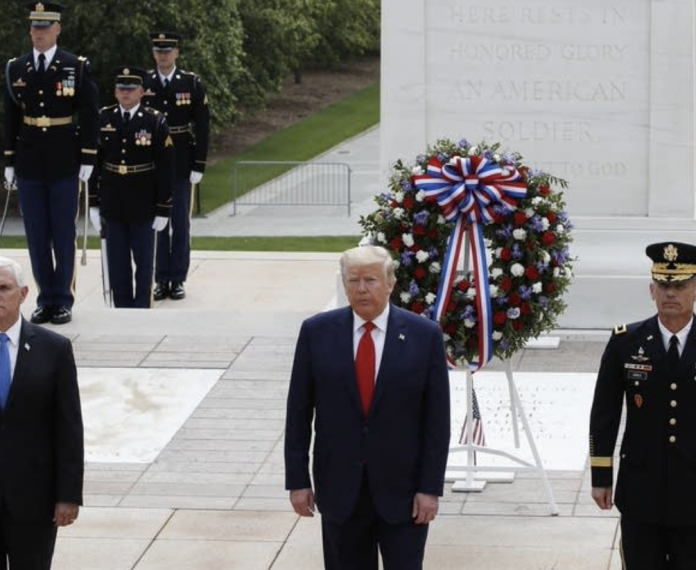 Memorial Day has arrived, a time in which tribute is paid to fallen military soldiers who made the ultimate sacrifice in defense of U.S. freedoms.
The sacrifices of the nation's fallen heroes are irreplaceable and like no other. They must always be remembered, not just on Memorial Day, but also during the other 364 days of the year.
Earlier this morning, Trump released a statement acknowledging the nation's deceased military heroes and their sacrifices. Trump's remarks this morning marked a significant contrast from Vice President Harris cavalierly telling the nation to have fun over the "long weekend" without a single mention of Memorial Day or the fallen heroes.
Trump's Statement on Memorial Day 2021
The former president held nothing back in his touching tribute of America's military officers who passed in the line of duty. Trump exalted these fallen heroes for fighting and dying in defense of American freedoms; the 45th president then stated that these heroes' legacies remain "immortal."