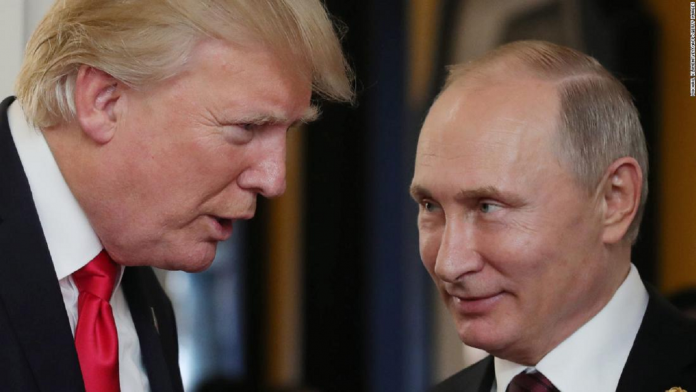 The unpredictable U.S. president and steely-eyed longtime leader from Russia are set to meet on Monday. It is anyone's guess what the outcome will be. There's no set agenda. The meeting could veer between substance and spectacle. There are a few things that Donald Trump and Vladimir Putin may be hoping to achieve.
What Trump Wants
This is one of the greatest mysteries of Trump's presidency.
Trump will go into the meeting followed by accusations about his ties with Russia. These accusations have only raised more concerns about the meeting. The Department of Justice indicted 12 Russian military intelligence officers last week. They're accused of infiltrating Hillary Clinton's email account in an effort to help Trump win the 2016 election.
Trump will meet Putin face-to-face and ask him about the allegations. Though special counsel Robert Mueller alleges that Trump knew about the infiltration, he has not charged the president.
Besides his own election, top on Trump's agenda is Iran's presence in Syria. According to the president, he would like Russia to join the U.S. in pressuring Iran to withdraw the majority of its forces.