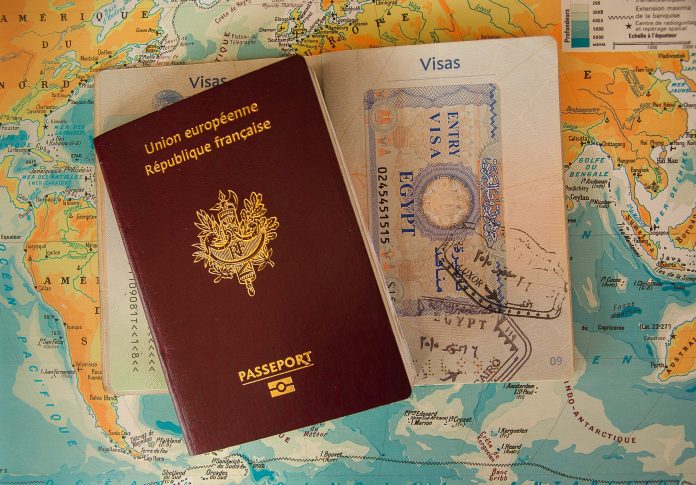 In a massive victory for U.S. international students and universities, the Trump Administration reversed a directive which would have forced some foreign students to leave the country this fall. This comes following weeks of outcry from university officials and distress from international students who believed their stay in the US had reached its end.
On July 6, U.S. Immigration and Customs Enforcement (ICE) announced the news that visas would not be issued for students who opted to take online-only courses exclusively this fall. Because some universities are making online learning their only option for instruction at the beginning of the upcoming school year, foreign students attending those schools wouldn't be eligible for visa renewal.
Fiscal year 2019 saw $41 billion in revenue from foreign students, who make up 5.5% of all students enrolling in U.S. colleges. China and India were the top two nations set to be impacted before the reversal, and many U.S. universities would have suffered a drastic financial loss from the lack of foreign student enrollment.
Non-immigrant F1 and M1 students would have been required to either leave the country or transfer to schools that offered hybrid or in-person classes. The ruling coincides with travel bans issued in March, which imposed restrictions on entry and departure amidst the threat of COVID-19.
Last week, however, the Trump administration stated this would no longer be the case. The State Department revealed exceptions would be made for some students in an effort to help rebuild the economy and "bolster key components of our transatlantic relationship."
When foreigners attend our great colleges & want to stay in the U.S., they should not be thrown out of our country.

— Donald J. Trump (@realDonaldTrump) August 18, 2015
Some saw this as a move to force universities to open their doors for in-person instruction this fall, but briefings filed by Harvard and MIT professionals made it clear this would be a fatal mistake. Harvard and MIT brought a civil action against the U.S. Department of Homeland Security, ICE, Chad F. Wolf, acting secretary of Homeland Security, and Mathew Ablence, acting director of ICE.
In her declaration, MIT Chancellor Cynthis Barnhart said, "It would not be possible for MIT to implement the necessary safety measures required for Institute-wide in-person learning for the Fall semester, particularly in light of the uncertainty surrounding COVID-19."
Considering many states are still struggling to halt the spread of the coronavirus, it's still unclear how things will unfold when school starts back up in the following months. But denying foreign students visas could put a $41 billion dent in an already struggling economy, that universities are unprepared to contend with.
————————————————–
Have a story you want USA Herald to cover? Submit a tip here and if we think it's newsworthy, we'll follow up on it.
Want guaranteed coverage? We also offer contract journalism here.  Just be sure you're comfortable giving up editorial control, because our journalists are dogged and will follow the story through to it's conclusion. The story will be published to our exacting standards, without regard for your preferred slant.
Want to contribute a story? We also accept article submissions — check out our writer's guidelines here.