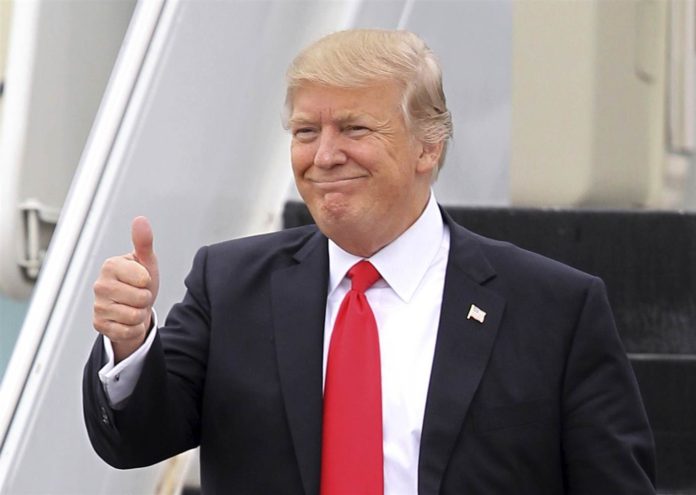 President Donald Trump signed the budget deal and ended a brief federal government shutdown on Friday. The law will fund the government for two years and increases spending by around $300 billion.
On Thursday, the two-year funding bill faced opposition in both chambers of the Congress. Some Republicans rejected the budget deal because of the increased spending. House Minority Leader Nancy Pelosi and other Democrats refused to support it because it did not include a provision to fix DACA.
In the Senate, Republican Sen. Rand Paul repeatedly tried to prevent a vote on the budget deal. He strongly opposed the spending increases and wanted amendments to maintain budget limits.
During his speech in the Senate, Sen. Paul emphasized, "George W. Bush doubled the debt from $5 trillion to $10 trillion. President Obama doubled the debt from $10 trillion to $20 trillion. Now we're on course to exceed $30 trillion in the next seven years or so."
Budget deal a victory for military and middle class families
Despite his efforts to block the budget deal, the Senate approved it early Friday. The measure passed by a 71-28 vote. In the House, 67 Republicans voted no but it was offset by the 73 Democrats who voted yes. The bill passed by 240-186 votes in the lower chamber before dawn Friday.
In a tweet, Pres. Trump announced that he signed the budget legislation, provides the military additional funding of $165 billion. The legislation also included an increase of $131 billion in funding for important programs for middle class families.
Just signed Bill. Our Military will now be stronger than ever before. We love and need our Military and gave them everything — and more. First time this has happened in a long time. Also means JOBS, JOBS, JOBS!

— Donald J. Trump (@realDonaldTrump) February 9, 2018
Costs on non-military lines will never come down if we do not elect more Republicans in the 2018 Election, and beyond. This Bill is a BIG VICTORY for our Military, but much waste in order to get Dem votes. Fortunately, DACA not included in this Bill, negotiations to start now!

— Donald J. Trump (@realDonaldTrump) February 9, 2018
McConnell kept his promise on immigration debate
Following the passage of the budget deal, Senate Majority Leader Mitch McConnell honored his promise to Democrats. He is moving forward with opening an immigration debate next week.
On Wednesday, Sen. McConnell said, "Our upcoming debate on DACA, border security, and other issues will be a process that is fair to all sides. The bill I move to, which will not have underlying immigration text, will have an amendment process that will ensure a level playing field at the outset."
Last month, the White House released an immigration framework that included a pathway to citizenship for 1.8 million undocumented young immigrants. In exchange, Pres. Trump wanted a $25 billion fund for the border wall. The Trump administration called its proposal a dramatic concession because it covers a broader population.