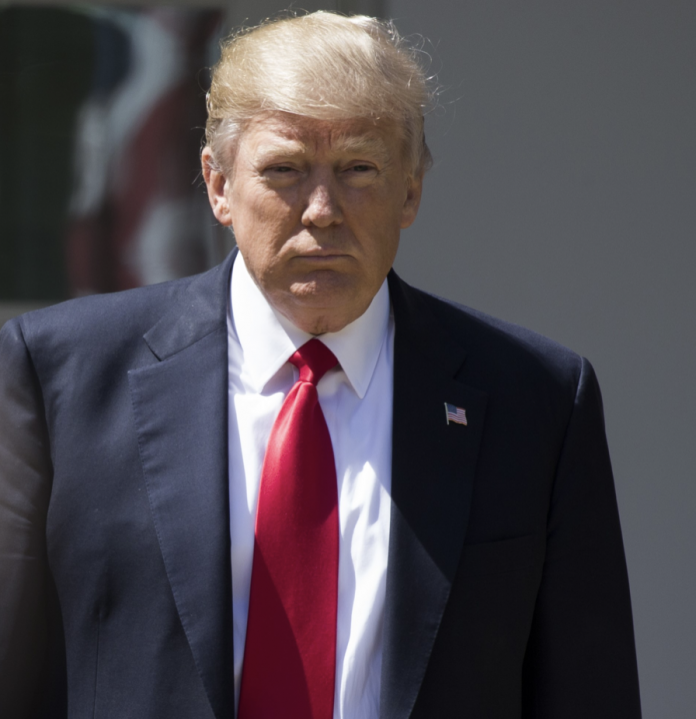 President Donald Trump fired back at a Christian magazine over its scathing editorial that called for his removal from office.
On Thursday, Christianity Today, the magazine founded by the late evangelical pastor Billy Graham, described Trump's actions involving Ukraine was a "violation of the Constitution" and "profoundly immoral."
The Christian magazine wrote, "The impeachment of Donald Trump is a significant event in the story of our republic. It requires comment…The president of the United States attempted to use his political power to coerce a foreign leader to harass and discredit one of the president's political opponents. That is not only a violation of the Constitution; more importantly, it is profoundly immoral."
Additionally, Christianity Today said the President has "dumbed down the idea of morality in his administration" citing the facts that he "hired and fired a number of people who are now convicted criminals."
Christianity Today says Trump's Twitter feed shows he is "morally lost and confused"
Furthermore, the Christian magazine also noted that Trump "has admitted to immoral actions in business and his relationship with women" and "remains proud" of it. His Twitter feed showing his "habitual string of mischaracterizations, lies and slanders" is an almost perfect example of a "morally lost and confused" person.
Moreover, Christianity Today encouraged evangelicals who continue to support Trump in spite of his blackened moral record to remember who they are and who they serve. That it is important for them to "reverse course now" so that people will continue to seriously listen to their positions about justice and righteousness over the next decades.
Trump calls Christianity Today "far left magazine"
In response on Friday, the President called Christianity Today a "far left magazine or very progressive" and "knows nothing about reading a perfect transcript of a routine phone call."
Trump added, "No President has done more for the Evangelical community, and it's not even close."
….have a Radical Left nonbeliever, who wants to take your religion & your guns, than Donald Trump as your President. No President has done more for the Evangelical community, and it's not even close. You'll not get anything from those Dems on stage. I won't be reading ET again!

— Donald J. Trump (@realDonaldTrump) December 20, 2019