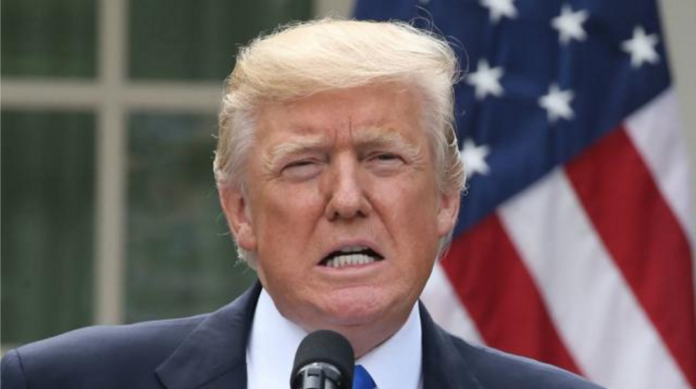 President Donald Trump criticized a bipartisan immigration bill in the Senate a "total catastrophe" that offers a huge amnesty.
The President believes that the proposed bipartisan immigration bill will undermine law enforcement and "dangerous criminals" will also benefit from it. In addition, Pres. Trump stated that Democrats should support the Grassley bill if they are serious to resolve DACA.
On Thursday, Pres. Trump tweeted:
The Schumer-Rounds-Collins immigration bill would be a total catastrophe. @DHSgov says it would be "the end of immigration enforcement in America." It creates a giant amnesty (including for dangerous criminals), doesn't build the wall, expands chain migration, keeps the visa…

— Donald J. Trump (@realDonaldTrump) February 15, 2018
…lottery, continues deadly catch-and-release, and bars enforcement even for FUTURE illegal immigrants. Voting for this amendment would be a vote AGAINST law enforcement, and a vote FOR open borders. If Dems are actually serious about DACA, they should support the Grassley bill!

— Donald J. Trump (@realDonaldTrump) February 15, 2018
Late Wednesday, Senate Minority announced that Democrats and Republicans are very close to reaching a compromise to fix DACA. According to him, each side "had to give a great deal." However, they are "closer than ever to passing something in the Senate to help the Dreamers."
Today, a group of senators who are part of the Common Sense Coalition introduced the Immigration Security and Opportunity Act. Republican Senators Susan Collins and Mike Rounds are among the primary sponsors of the legislation.
The one and only immigration bill with broad bipartisan support
In a statement, Sen. Collins said, "This is the one and only bill that deals with immigration issues with broad, bipartisan support." She added that the legislation will protect Dreamers from deportation and strengthen the border from illegal immigration and drug smuggling.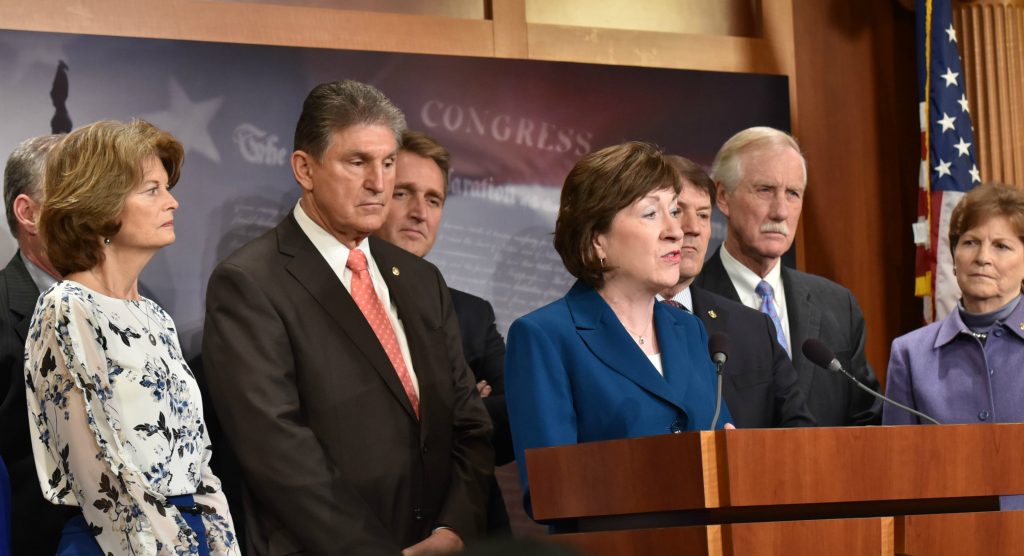 On the other hand, Independent Senator Angus King, who is also a lead sponsor of the bill said, "This is an important first step because the times is ticking for these young people.. It's time to step up and address the issue of border security."
Meanwhile, democratic Sen. Tim Kaine tweeted:
The past few weeks, we've tried every approach to getting permanent protection for Dreamers. It's been my primary focus in the immigration negotiations. I firmly believe the bipartisan deal today is our best chance to pass a bill to shield them from deportation.

— Tim Kaine (@timkaine) February 15, 2018
President Trump created a crisis when he unilaterally ended DACA. He asked Congress to clean up his mess, so we did—with a bipartisan plan to protect Dreamers and fund border security. But Trump refused to take yes for an answer and tanked the deal.

— Tim Kaine (@timkaine) February 15, 2018
54 > 39.

Our bipartisan plan to protect Dreamers from deportation got *15* more votes than the Trump plan. This was a sensible plan to solve the problem. President Trump chose to tank it to push a much more cruel and restrictive plan—and it failed. Bigly.

— Tim Kaine (@timkaine) February 15, 2018
Highlights of the Senate bipartisan immigration proposal
Under the Senate bipartisan immigration bill, Dreamers will be given legal status and a path to citizenship after 12 years. They cannot sponsor their parents to apply for citizenship.
In addition, the legislation provides $25 billion for border security over the next ten years. It requires the Department of Homeland Security to provide detailed reports on its security plan including physical barriers, fencing, tactical infrastructure, technology, and personnel. The agency is also required to report the milestones for implementing the security plan.
Furthermore, the bipartisan immigration bill directs the DHS Secretary to prioritize enforcement resources against aliens who:
Have been convicted of a felony, a significant misdemeanor, three or more misdemeanors;
Are a threat to national security or public safety; or
Are unlawfully present and arrived in the U.S. after January 1, 2018.