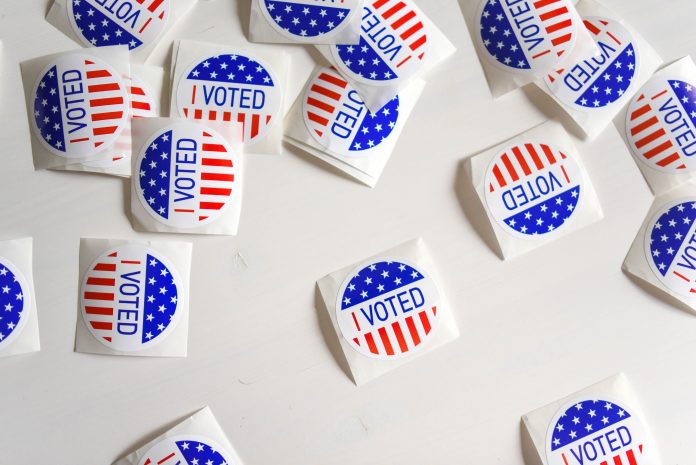 President Donald Trump's supporters like millions of Americans across the country are closely and vigilantly monitoring the ballot counting in battleground states including Michigan, Wisconsin, and Pennsylvania.
Jim Hoft of Gateway Pundit is suggesting that there is massive voter fraud in Michigan. According to him, a massive dump of more than 200,000 ballots for Democratic presidential candidate Joe Biden occurred all of a sudden overnight.
Voter Fraud in Michigan – Massive Dump of Over 200,000 Ballots for Biden All the Sudden Show Up Overnight via @gatewaypundit https://t.co/lOqClBbs7i

— Jim Hoft (@gatewaypundit) November 4, 2020
Holt repeated Trump's remarks that he had a significant lead in several swing states including Georgia, North Carolina, Michigan, Wisconsin, and Pennsylvania. The president pre-emptively declared victory very early morning Wednesday based on his lead last night.
Trump also reiterated his claims that there is election fraud and his opponents are trying to steal the presidency from him. He also signaled his intention to try to stop the ballot counting by filing a legal complaint to the Supreme Court.
Since yesterday, Trump supporters including Mike Coudrey, the CEO of YukoSocial is tweeting and retweeting allegations of election fraud. He even called for a "protest."
So they are stealing the election. A high-tech coup d'état on our country. https://t.co/9vNLBkNwSJ

— Mike Coudrey (@MichaelCoudrey) November 4, 2020
They need a voter audit to verify each and every one of those "new" votes to check if they actually voted or it was fraudulent.

Or they need to sue to ask for the state election to be redone. https://t.co/VjPTVHJAd5

— Mike Coudrey (@MichaelCoudrey) November 4, 2020
Protest now

— Mike Coudrey (@MichaelCoudrey) November 4, 2020
—————————————-
Have a story you want USA Herald to cover? Submit a tip here and if we think it's newsworthy, we'll follow up on it.
Want to contribute a story? We also accept article submissions – check out our writer's guidelines here.