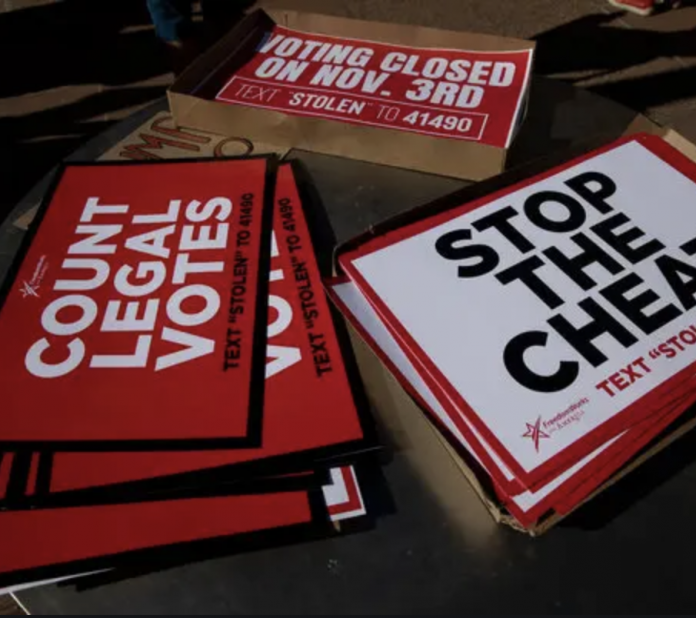 The 2020 presidential election remains hotly contested with 13 days past since Election Day. Despite the liberal media's narratives that voter fraud did not taint the race, President Trump's campaign is presenting substantial evidence asserting otherwise.
Thus far, the American people have heard reports about backdated voter ballots, faulty errors with Dominion Voting Systems, and so much more. What's most disturbing about all of this is that the aforementioned details barely comprise the tip of the iceberg.
Democrats and their allies want to override our process because they know a thorough and complete investigation will reveal that this was a PERVASIVE FRAUD carried out on the American people!

— Rudy W. Giuliani (@RudyGiuliani) November 15, 2020
In an email sent out to Trump supporters this Monday, the president's re-election team released new and shocking details about the depths of voter fraud they've discovered thus far.
The extent of cheating in the 2020 presidential election
Per the Trump campaign, they are in possession of 234 pages of sworn affidavits; within these hundreds of pages are irregularities staining the 2020 election in merely one Michigan county alone.