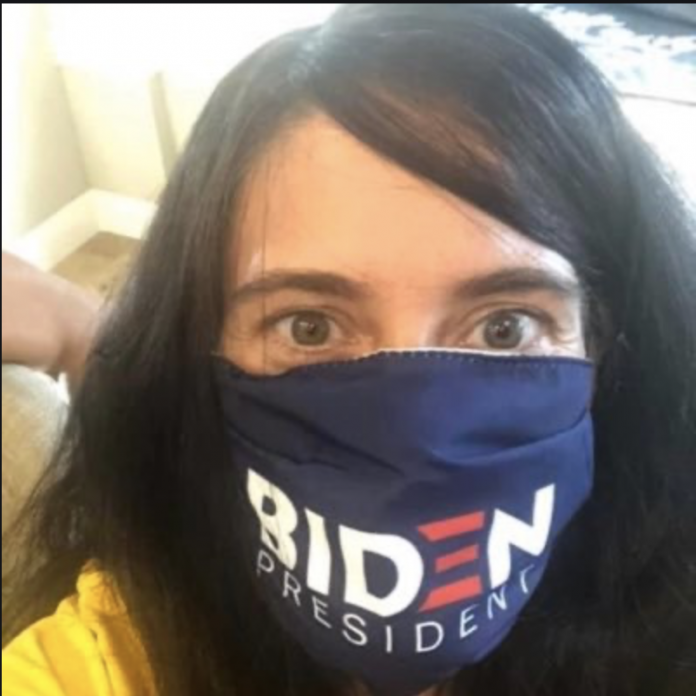 The 2020 presidential election is bringing out intense emotions in many Americans. Some folks are upset upon observing the clear evidence of voter fraud; others are annoyed with assertions of voter fraud in the 2020 race, despite sworn affidavits, reports of backdated ballots, and whistleblower accounts confirming voting irregularities.
For folks who already disliked President Trump, his decision to fight for a free and fair election is causing the feelings of animosity to intensify. Therefore, some people are taking it upon themselves to troll the president on Twitter: look no forward than the Twitter account called "Mrs. Krassenstein" with the handle "@HKrassenstein."
Thank you Joe Biden!

— Mrs. Krassenstein (@HKrassenstein) November 16, 2020
If the surname sounds familiar, that's because it is; per Mrs. Krassenstein's own Twitter bio, she is the "wife of a Krassenstein brother." Both of the Krassenstein brothers received the boot from Twitter in 2019 after repeatedly trolling the president from multiple spam accounts.
Judging from the tweets of Mrs. Krassenstein, it appears she's picked up where the Krassenstein brothers left off.
The biggest anti-Trump troll on Twitter
Mrs. Krassenstein certainly sets herself apart from the average Twitter troll. Like the Krassenstein brothers before their Twitter ban, the "wife of a Krassenstein brother" is repeatedly the first person to respond to the tweets from President Trump's account.
Here's one example:
You will only lose in court for the 21st time. Everything is legal.

— Mrs. Krassenstein (@HKrassenstein) November 16, 2020
A quick look at Mrs. Krassenstein's account shows virtually nothing else but her hatred for President Trump, Trump supporters, and Republicans. When Mrs. Krassenstein's tweets aren't responding to the president's posts, she's hate-tweeting about the GOP and its members.
Watching Republicans lose their minds because Justin Trudeau mentions "The Great Reset," all while they are sitting by and cheering as a US President declares victory in an election he lost, is proof that half of America is brainwashed.

— Mrs. Krassenstein (@HKrassenstein) November 16, 2020
The only "Republicans" spared by the "wife of a Krassenstein brother" are ones who have gone against the general GOP consensus on various issues. Due to Mrs. Krassenstein's quick responses to Trump's tweets, it appears that she has his Twitter notifications turned on despite her clear loathing of the president; some might describe this behavior and its pathology as unhealthily obsessive.
A sad case of Trump Derangement Syndrome
Mrs. Krassenstein is not the first or only person to troll President Trump on Twitter; she is also unlikely to be the last.
The Radical Right Trump, working with Republicans, are trying to STEAL this Election. The Constitution and the Secret Service won't let them. They will drag him out kicking and screaming.

— Mrs. Krassenstein (@HKrassenstein) November 16, 2020
Believe it or not, there are swaths of individuals within the left-wing who dislike the president; yet this doesn't stop them from following and posting about his every move. Trump supporters have begun referring to this type of behavior as "Trump Derangement Syndrome."
NOTE: Following this writing, Mrs. Krassenstein announced her decision to quit Twitter. USA Herald covered this development as well.