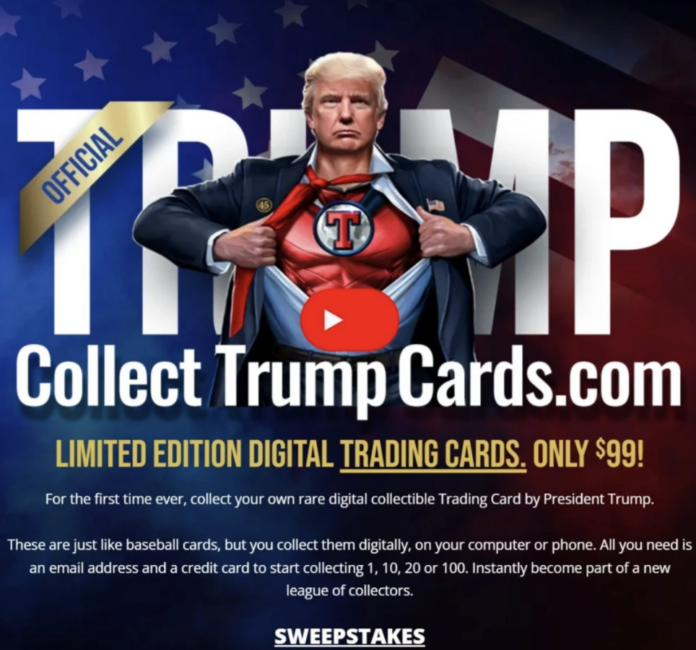 Exactly one month ago today, former President Donald Trump officially declared his candidacy in the 2024 election. Trump did this despite calls in the GOP for him to wait until after the Georgia runoff race wrapped up.
In the month since the former president entered the race, he's generated a series of back-to-back PR nightmares.
Having dinner with Holocaust deniers Nick Fuentes and Kanye West certainly is up there on the list. Then, there are Trump's deranged demands via Truth Social for the termination of the US Constitution and the installment of failed Arizona gubernatorial candidate Kari Lake.
Earlier this week, Trump announced that today, December 15, would be the day he makes a "great announcement."
The "great announcement" in question turned out to be nothing more than $99 per piece NFT trading cards with Trump poorly photoshopped onto fit, male physiques.
Is this real life?
In an announcement widely deemed by the internet as cringe-inducing, Trump's NFT card collection portrays him as Superman, an astronaunt, a Lone Ranger, and other characters.