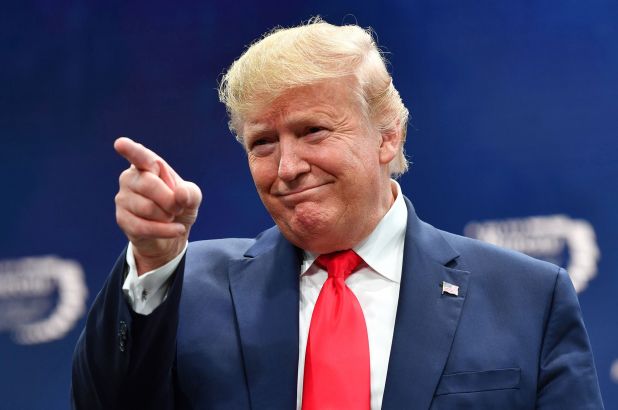 As the January inauguration of President-elect Joe Biden looms, President Trump is set to issue another round of fresh pardons, with the possibility of one for Ross Ulbricht, founder of the Silk Road, a famous darknet drug market shut down by federal authorities leading to Ulbricht's arrest.
In an exclusive report, the Daily Beast claims three individuals familiar with the matter have confirmed that Ulbricht's case is currently undergoing review by the Trump administration.
According to said sources, Trump has privately said that he has sympathies with Ulbricht and could potentially pardon him. Behind the scenes, Ulbricht has reportedly used back channels close to the Trump family and administration in an effort to plea his case and ask for clemency.
While it is unknown at this time whether Trump will pardon Ulbricht, a pardon would draw considerable flak from Democratic opposition as has every other pardon Trump issued in the past.
"I've had documents forwarded to my contacts in the White House as early as February," activist Weldon Angelos, a former music producer, and ex-federal inmate told the Daily Beast on a Tuesday interview.
He added, "In the beginning of the year, [Ulbricht's] family had reached out to us for our support, and my organization and I have endorsed his full commutation, and I am hopeful that President Trump will commute his sentence in its entirety. This case has perhaps more support than I've seen in any case of this kind."
Ulbricht had been previously caught by federal authorities after making a series of minute mistakes which created a paper trail. Although he operated under an alias known as the Dread Pirate Roberts, authorities were eventually able to piece together Ulbricht's identity.
In court, prosecutors claimed that Ulbricht intended to have five other Silk Road members killed after being blackmailed over the release of his true identity – no murders took place, however.
Many critics of the justice system have said that Ulbricht's sentence was considerably harsher than others who also participated in the Silk Road.
This could be one of President Trump's biggest pardon's yet as both sides of the debate remain confident that they are on the right side of history.
—————————————-
Have a story you want USA Herald to cover? Submit a tip here and if we think it's newsworthy, we'll follow up on it.
Want to contribute a story? We also accept article submissions – check out our writer's guidelines here.