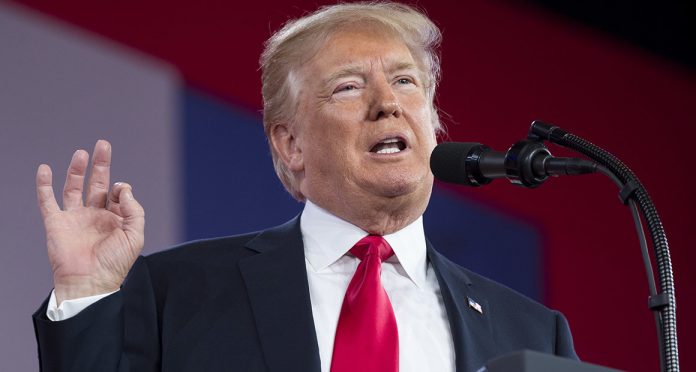 The pressure is growing on the Russia investigation. The White House announced that Justice Department and FBI officials are going to meet with congressional leaders. They, therefore, plan to review classified information that lawmakers are seeking on the probe's handling.
This situation was brought up because of President Trump's unusual demand. So, the Justice Department will investigate whether the FBI had any influence on his presidential campaign. However, we do not know if the Justice Department is going to provide any documents to Congress. Also, we do not know what the members of the meeting will be allowed to review.
Steps Taken
Sarah Huckabee Sanders and John Kelly will organize the meeting. Sanders is the White House Press Secretary. Kelly is Trump's chief of staff. The meeting will involve the FBI, the office of the Director of National Intelligence, the Justice Department, and congressional leaders. Sanders stated that the officials are going to review very classified information. But she did not provide any details about what they will see.
Christopher Wray is the FBI Director. Rod Rosenstein is the Deputy Attorney General. In a Monday meeting with Trump, they repeated the announcement from Sunday. They said that the Justice Department is going to expand an already existing investigation into Russia's connections to conclude if there was any politically motivated surveillance.
Already Seen?
On Sunday, Trump posted a tweet stating that he is demanding the Justice Department take a close look at the DOJ and FBI. He wants to know if they surveilled his presidential campaign. And if they did, he additionally wants to know whether the Obama administration requested them to do so.
With this move, Trump is now just one of a few Presidents who have applied Presidential pressure on the DOJ and demanded an investigation into their campaign.
Also, Republicans in the House have called for a second special counsel. This commission will look into whether the FBI and DOJ abused their powers in the case.
Questions from the American People:
What are the negative effects of an ongoing investigation into the President's campaign?
What would be the problem with the FBI and DOJ spying on Trump's campaign?