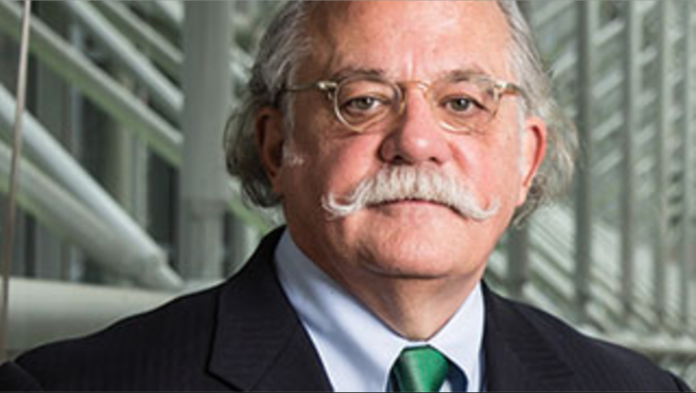 The White House recently announced that federal prosecutor Ty Cobb has been chosen to serve as the White House Special Counsel. CNN announced that Cobb will be responsible for supervising matters regarding allegations of the Trump administration's supposed collusion with Russia during the 2016 election. The media has refused to allow this groundless narrative to die once and for all. Despite the current, ongoing investigation, not one shred of legitimate evidence tying the First Family or Trump associates has surfaced.
Cobb's credentials and qualifications are quite impressive. He is an investigations practice partner at the Hogan Lovells law firm in D.C. He also attended Harvard University (as an undergraduate), Georgetown University Law Center, and subsequently earned a law degree. Cobb is currently a member of American College of Trial Lawyers.
The Washington Times reports the media's latest venture of attempting to link members of the Trump campaign to Moscow after learning of the President's eldest son's meeting with a Russian lawyer. Unsurprisingly, Moscow has repudiated any claims of involvement, according to Reuters.
Despite Donald Trump Jr. deliberately posting his emails on Twitter for the world to see, the liberal media pundits remain bound and determined to do everything in their power to substantiate the guilt of the Trump administration and the First Family.
The media appears somewhat taken aback by President Trump's decision to appoint Ty Cobb as White House Special Counsel. They should not be. The President and his family have every right to obtain lawyers. The baseless Russia investigations will not be disappearing anytime soon, by the admission of the mainstream media. The First Family has every right to protect themselves from potentially libelous accusations and seek the legal counsel they deem as necessary.
Given Ty Cobb's credentials, he will most likely do an excellent job and serve admirably as White House Special Counsel. President Trump is known for hiring effective people. Reuters reports his work with prominent political figures such as John Huang, Mary McCarthy, and David Watkins.
According to Bloomberg, Cobb will be the "traffic cop, enforcer of discipline and public spokesman" for President Trump's legal administration amid the mounting investigations. It appears as though the U.S. Justice Department is placing an increasing amount of scrutiny on the President's contacts which may or may not have ties to Russia. Other lawyers who are representing members of the Trump family and administration will also be working with Cobb to ensure a sound and impenetrable legal defense.