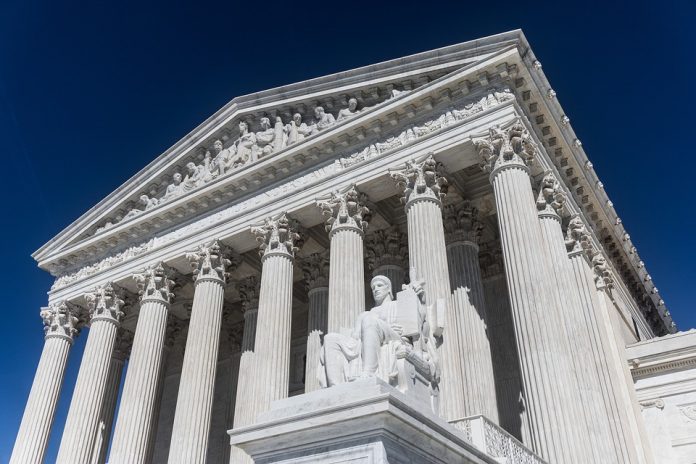 The U.S. Supreme Court halted the execution of a cop killer in Alabama. Vernon Madison, now 67 years old, has spent the last 30 years of his life on death row for killing a police officer in 1985. While serving his time on death row, Madison suffered multiple strokes and is no longer able to remember his crime. He's also legally blind and cannot walk on his own.
Supreme Court Temporarily Halts Execution
In the appeal, his lawyers argued that "His mind and body are failing" and since he is unable to remember why he's on death row, he shouldn't be killed. However, when the case originally went on appeal in 2016 to the 11th US Circuit Court of Appeals, the Court held that Madison's memory loss wasn't grounds to take the death penalty off the table. Although the U.S. Supreme Court agreed with the Appeals Court that Madison is mentally competent, Justice Thomas granted a writ of certiorari and halted the execution 30 minutes before it was scheduled to commence.
Madison's lawyers have asked the Governor for clemency because "Mr. Madison suffers from vascular dementia as a result of multiple serious strokes in the last several years, and no longer has a memory of the commission of the crime for which he is to be executed. He does not understand why the state of Alabama is attempting to execute him."
Madison Was Tried Three Times
Vernon Madison was tried three times for the killing of Mobile police officer Cpl. Julius Schulte. Cpl. Schulte responded to a domestic disturbance call in April of 1985. Madison snuck up behind Cpl. Schulte and shot him twice in the head. Madison also shot his then-girlfriend. She survived. Sadly, Cpl. Schulte did not.
During his first two trials, Vernon Madison argued that he was not guilty because of mental illness. During his third grail, he argued that he used the weapon in self-defense.
As of January 2018, Alabama has 182 death row inmates. Three of those inmates have been on death row longer than Vernon Madison.