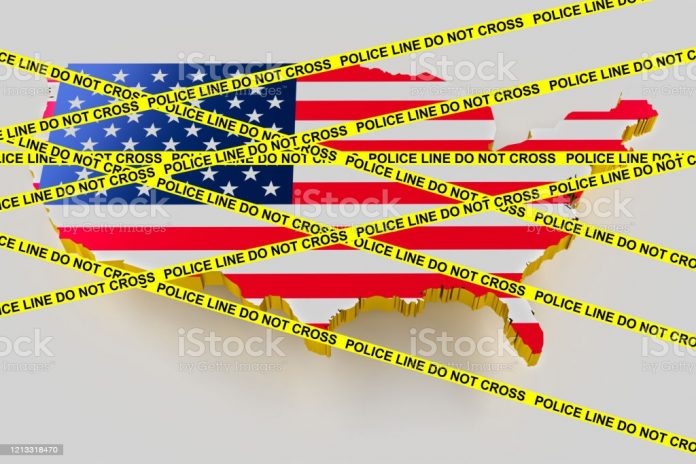 The Federal Bureau of Investigation's Uniform Crime Reporting (UCR) for 2020 was released on Monday. There was a nearly 30% rise in the number of murders in the United States for 2020. And the number of violent crimes also rose for the first time in four years. 
The UCR program collects law enforcement data from agencies across the country. It generates comprehensive and accurate statistics that can be used on all levels of law enforcement. This information can also be used by students of criminal justice, the media, researchers, and the public at large. 
Since 1930 the UCR program has been providing crime statistics. And it has been publishing the data since 1960.
In the last two decades with computers and agency databases, the process has become more reliable.
The UCR website claims that "The UCR Program includes data from more than 18,000 cities, university and college, county, state, tribal, and federal law enforcement agencies. Agencies participate voluntarily and submit their crime data either through a state UCR Program or directly to the FBI's UCR Program."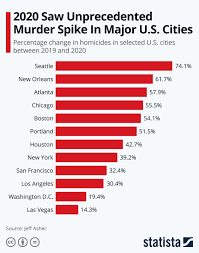 UCR reveals increasing violence
Last year, the U.S. had more than 20,000 murders. This is the highest total since 1995. It is an increase of 4,000 more than in 2019. According to UCR numbers, this represents a  25% surge in murders. And the largest single-year increase since the agency started publishing uniform data in 1960.
"Overall violent crime was up 5.6% to nearly 1.3 million incidents, although property crime fell 7.8% to nearly 6.5 million incidents, marking the 18th consecutive year that property crimes have decreased," the FBI said.
The causes of increasing crime
Experts suggest that some of the surges in violence may be a reaction to the difficulties and financial hardships caused by the COVID-19 techno-pandemic.
Defunding police departments and a lack of policing engagement may also play a role in increasing crime.
During the 2020 May and June unrest, there was growing hostility toward the police. Law enforcement became demoralized, and, in some cases, defunded. When officers fear the greater risk of being sued, fired, or prosecuted they may pull back on enforcement.  
Data also shows a 2020 decline in law enforcement activity from  June 2020 through February 2021. In a USA Today report across 10 major cities, it was concluded that "deadly violence rose as engaged policing fell. Cities that cut (or threaten to) police budgets often saw the largest drops in active policing and the increases in homicide."