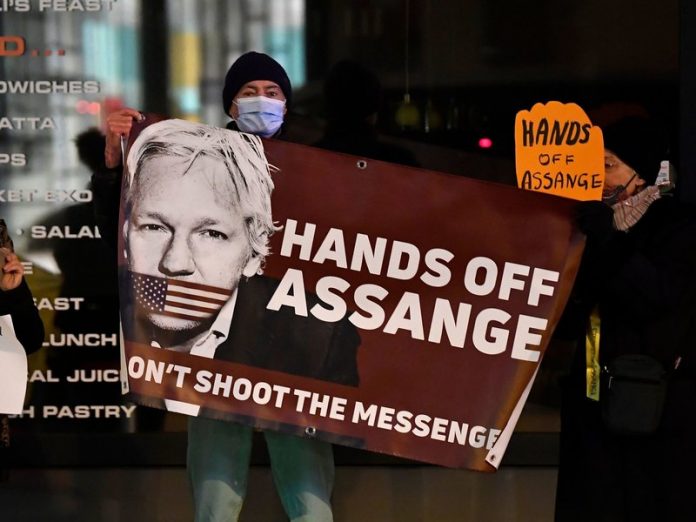 A U.K. judge shot down a U.S. extradition request for prolific Wikileaks founder Julian Assange on Monday after Assange threatened to commit suicide if placed in solitary confinement in an American prison, The Daily Wire reports.
The ruling did not free Assange, however, as he has a bail hearing scheduled for Wednesday. U.S. authorities have repeatedly asked that Assange be extradited in order to face trial on charges of espionage and releasing classified information.
In total, Assange faces 17 counts of espionage as well as a single count of 'computer misuse.' The charges are tied directly to Assange's role in helping Chelsea Manning, a former member of the U.S. military who leaked classified information pertaining to American activities in Iraq.
While Manning was tried and convicted to 20 years in prison, President Obama commuted her sentence after leaving office in 2017. Assange's fate has not been as cut and dry, however.
Swedish authorities had previously investigated Assange under the pretense of sexual assault allegations brought forth by two women and demanded his extradition. As of 2019, the case is inactive and all charges have been dropped.
Although Assange is in the free-and-clear with Swedish authorities, the American government has an entirely different bone to pick. Monday's ruling on extraditing Assange proved to be a disappointing result for the U.S. government.
"While we are extremely disappointed in the court's ultimate decision, we are gratified that the United States prevailed on every point of law raised," the U.S. government said in a statement, "In particular, the court rejected all of Mr. Assange's arguments regarding political motivation, political offense, fair trial, and freedom of speech."
Barry Pollack, an attorney representing Assange, welcomed the ruling by the U.K. court, saying "We hope that after consideration of the U.K. court's ruling, the United States will decide not to pursue the case further."
Assange's deteriorating mental health has been a linchpin in his defense. It has been argued in court that Assange suffers from severe mental depression as well as an unknown form of Autism Spectrum Disorder.
Although critics of the defense have argued that Assange will receive a fair trial under U.S. law, the issue of mental health remains as a major sticking point. Supporters of Assange have also argued that the U.S. aims to violate his freedom of speech.
Looming in the background of all this is the possibility of a presidential pardon. Rumors have surfaced that President Trump will issue a pardon for Assange when he officially leaves office in January.
Have a story you want USA Herald to cover? Submit a tip here and if we think it's newsworthy, we'll follow up on it.
Want to contribute a story? We also accept article submissions – check out our writer's guidelines here.