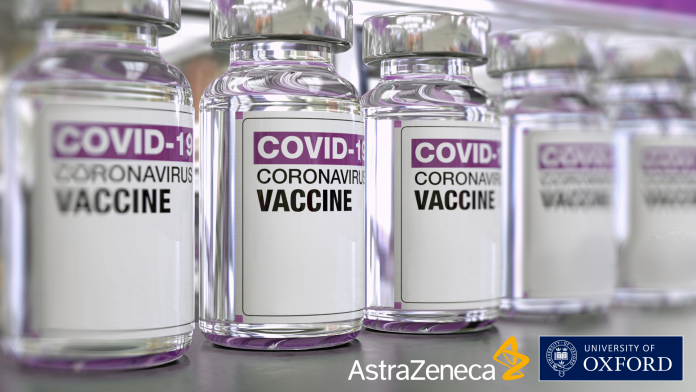 The United Kingdom is the first country to inoculate people with the AstraZeneca-Oxford COVID-19 vaccine on Monday.
Brian William Pinker, 82, became the first person to receive the AstraZeneca-Oxford vaccine.
"I'm so pleased to be getting the [Covid-19] vaccine today," Pinker said after being administered with the shot. Pinker was considered a vulnerable person due to his age. He has also been receiving dialysis.
"The vaccine means everything to me, to my mind it is the only way to get back to normal life," Pinker added.
U.K. Health Secretary Matt Hancock described the milestone as a "triumph of British science" in the backdrop of a seemingly never-ending series of challenges posed by the global pandemic.
He said, "The very positive news this morning of the Oxford vaccine starting to be rolled out – that's a triumph of British science that we've managed to get to where we are."
"It's a real pivotal moment with the arrival, actually in the hospitals of the UK, of the Oxford vaccine," Hancock added.
Regulators approved the vaccine a day before New Year's Eve. Vaccine doses will be distributed at "a small number of hospitals for the first few days for surveillance purposes," according to the National Health Service (NHS).
Thousands of present and even former NHS employees are currently undergoing training as vaccinators who will lead the U.K. in its "biggest immunization program in history."
The AstraZeneca-Oxford COVID-19 vaccine is easy to store and more affordable
The  Pfizer-BioNTech and Moderna vaccines have stringent storage and distribution requirements. Both vaccines require cold temperatures to maintain their efficacy.
The AstraZeneca-Oxford vaccine is easier to store and distribute compared with the Pfizer and Moderna vaccines since it does not need to be kept at freezing temperatures. It is also more affordable. The  British pharmaceutical company plans to produce up to 3 billion doses for 2021.
The UK's rollout of the AstraZeneca-Oxford vaccine follows the discovery of a highly contagious variant of the coronavirus ripping through the nation. The new variant appeared as early as September in Kent. Scientists reported that the N501Y strain is 70% more contagious than other variants and has 23 unique genetic changes, far from the norm.
AstraZeneca earlier committed to supply millions of doses to low and middle-income countries, and to deliver its vaccine on a not-for-profit basis to nations grappling with both poverty and a raging health crisis.
Have a story you want USA Herald to cover? Submit a tip here and if we think it's newsworthy, we'll follow up on it.
Want to contribute a story? We also accept article submissions – check out our writer's guidelines here.