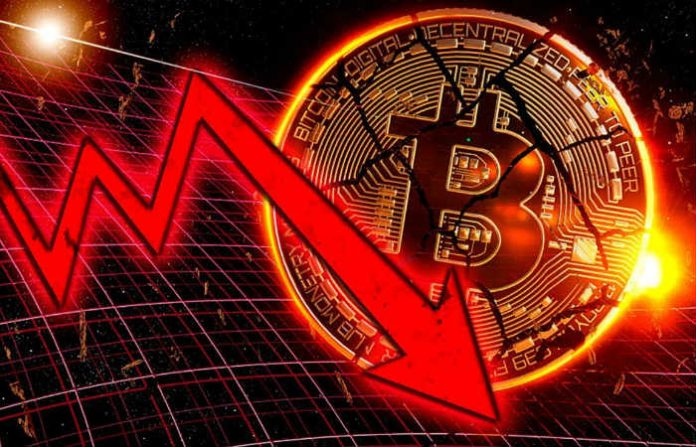 Bitcoin (BTC) had its most successful year in 2020 breaking many records in December, gaining 200% in 20 days. However, the rally was interrupted by a sudden drop in price.
According to Glassnode, $190 million in long position were liquidated in less than 15 minutes, and it's the largest value since Bitcoin's existence. The huge liquidation followed the Bitcoin's latest dip on Monday.
BTC dropped to $27,700 to rebound a few seconds later. The dip resulted in horrification, as it left a grave financial impact on some investors. That being said, the Bitcoin shed $4,000 in less than an hour and a total of $7000 in 24 hours, two days after it reached an all-time-high record of $34,000.
"$190,000,000 (in long positions) were liquidated on #Binance within 10 minutes. Largest value to date," Glassnode commented.
Nevertheless, Samso Mow CSO of Bitcoin technology firm Blockstream, said that the $5,000 dip is normal since the cryptocurrency is on its way to $100,000 price, he said: "Get used to 5k dips as we go to $100k. Comes with the territory."