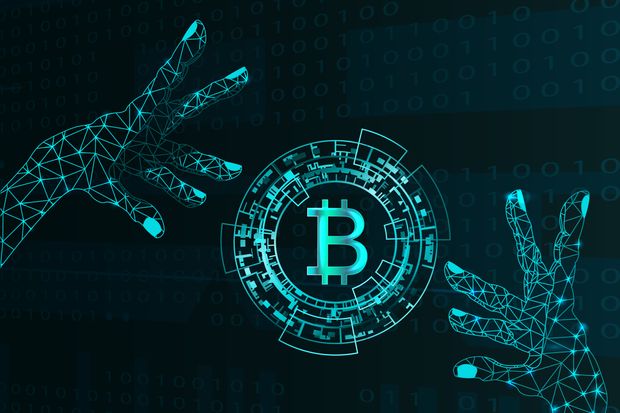 Bitcoin (BTC) continues to rally, reaching a striking $33,000 per unit on Sunday. As a result,  the cryptocurrency's market cap of $614 billion, surpasses the top ten banks in the world.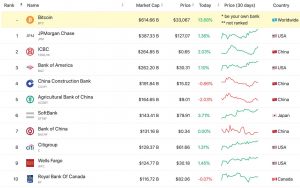 Additionally. the Bitcoin to gold exchange rate touched a new record. It is now 17.38 ounces per Bitcoin based on Marketwatch's data. In other words, the cryptocurrency took about 7 more ounces of gold, while gold only gained 4.3% to hover to 1898.60 per ounce.
The price increase of the cryptocurrency followed the interest from billionaires and financial institutions in 2020, giving the token an advantage against all other assets and even banks. Bitcoin's price surged by 200% since December and it's likely to increase with heavy investments from large financial institutions such as Skybridge and Ruffer Investment Management. It will also be pushed higher by PayPal's decision to offer a service allowing its users to buy bitcoin and other cryptocurrencies through its platform.
Russ Mould, investment director at brokerage AJ Bell said: "Gold reached a new all-time high in 2020 and bitcoin has set a string of new peaks, more than trebling in the second half of the year to pass the $28,000 mark for the first time."
"Some will argue that there is more to come from both gold and bitcoin, especially if governments keep piling up debts and central banks do their best to fund that borrowing through the backdoor with quantitative easing, zero interest rates, and bond yield manipulation, thanks to their scarcity value relative to cash," Mould added.
Many analysts started calling Bitcoin the 21st century's gold. Bitcoin has been growing even though the stock market was plunging amid the COVID-19 pandemic, and the U.S. dollar's weakness gave an unfair advantage to the cryptocurrency making it a go-to destination for new and established investors. However, Bitcoin's 2020 rally is very similar to that of 2018, which ended up dramatically with the cryptocurrency plunging to $3000 by early 2019.
Nicholas Pelecanos, head of trading at cryptocurrency firm NEM said, "When any asset climbs in price this fast for an extended period of time I become cautious, and I'd urge anyone trading BTC to not get caught up in the euphoria. I believe we are just at the beginning of what will be an immense bull market."
————
Have a story you want USA Herald to cover? Submit a tip here and if we think it's newsworthy, we'll follow up on it.
Want to contribute a story? We also accept article submissions – check out our writer's guidelines here.