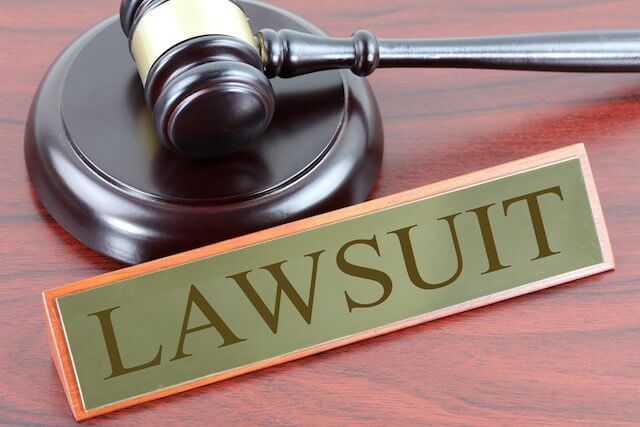 Upcounsel, the leading marketplace for legal work, was abruptly shut down this week.
Today investors filed suit against the founders of Upcounsel, Mason Blake, Matthew Faustman, Gary Rudin, and loo named Upcounsel Inc.
Notice-Motion-andMotion-MemorandumUpCounsel-TRO

FINAL - ExhibitsA_D-UpCounsel-EmergencyMotion

This letter was sent to by Raj Abhyanker to counsel with regards to the preliminary injunction filed:
"Please take note that on February 5, 2020 at 8am or as soon thereafter can be heard, Plaintiff The Raj and Sonal Abhyanker Family Trust will appear for an ex parte hearing before this court.
Plaintiff/Cross-Complainant hereby applies, ex parte for a Temporary Restraining Order ("TRO"), restraining and enjoining, dependent UpCounsel, Inc., his agents, assigns, partners, employees, and any individual or entity acting in concert with LinkedIn, from engaging in any of the following acts pending a hearing on a Preliminary Injunction:

1.  Dissolving the business UpCounsel, Inc. on March 4, 2020, or anytime before an adjudication on a Preliminary Injunction is decided in the instant case.

2.  Refrain from devaluing the assets of UpCounsel, Inc. by advertising that the business is permanently shutting down prior to anytime before an adjudication on a Preliminary Injunction is decided in the instant case.
Plaintiff intends to apply for a Preliminary Injunction no later than February 14, 2020.  Discovery in this case was stayed until January 31, 2020.   
This Application for preliminary injunctive relief as set forth in the [proposed] TRO filed herewith, is made upon the grounds that the conduct sought to be enjoined, if allowed to [occur or continue to occur, will, e.g., cause immediate and irreparable injury to hundreds of attorneys across the California and the United States whose livelihood depends on the UpCounsel marketplace; and will render an ultimate judgment in this action ineffectual in that the assets of UpCounsel will be significantly devalued; and would result in a multiplicity of judicial proceedings in that actions taken herein will likely result in new lawsuits and claims against the company. (See Grounds for Injunction as set forth in Code Civ. Proc. § 526(a)).
Plaintiff/Cross-Complainant also requests the Court to issue an Order to Show Cause ("OSC") pursuant to Cal. Rules of Court, rule 3.1150, affording UpCounsel, Inc. the opportunity to appear and show cause why a Preliminary Injunction should not issue restraining and enjoining in the same manner for the remainder of this litigation.
This Application is based upon Code Civ. Proc. §§ 525 et seq. and Cal. Rules of Court, rule 3.1150 and Cal. Rules of Court, rules 3.1200 et seq.; upon the attached Memorandum of Points and Authorities; the Declaration(s) of Raj Abhyanker, filed herewith; and upon the Verified Complaint/Cross Complaint on file herein.
The USA Herald will continue to update this story as it develops.