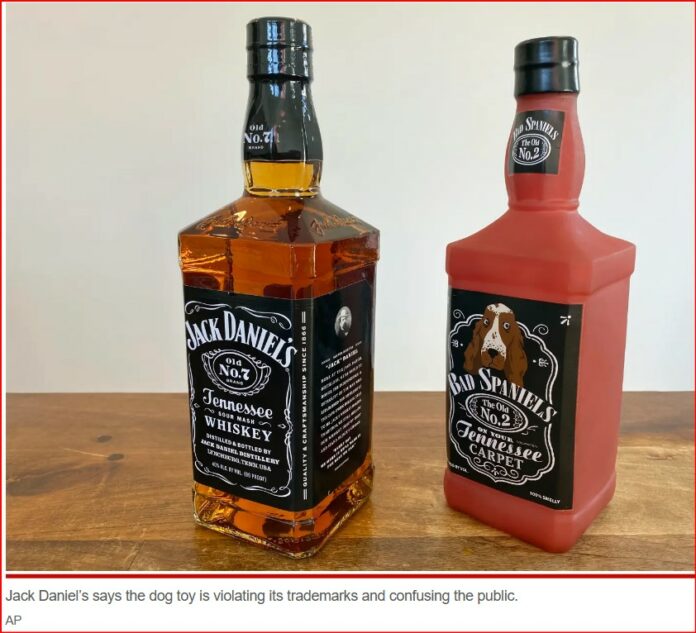 The US Supreme Court made a unanimous ruling on Thursday, declaring that a dog toy with a poop-themed parody of the renowned whiskey-maker violates Jack Daniel's trademark. 
The decision overturns a previous ruling by a lower court that deemed the "Bad Spaniels" chew toy, manufactured by VIP Products LLC and filled with puns about the whiskey brand, not protected by the First Amendment.
In announcing the 9-0 decision, Justice Elena Kagan said that such usage falls within the scope of trademark law and does not warrant special First Amendment protection. 
Jack Daniel's trademark
The toy mimics the shape of the whiskey bottle and features a front label that reads "The Old No. 2 on Your Tennessee Carpet," in place of the original "Old No. 7 brand" and "Tennessee Sour Mash Whiskey" found on the actual whiskey product. It also humorously states in small print that it is "43% poo By Vol." and "100% Smelly."
VIP added a disclaimer asserting no affiliation with Jack Daniel Distillery. But the whiskey company argues that the dog toy violates its trademarks and causes confusion among the public.