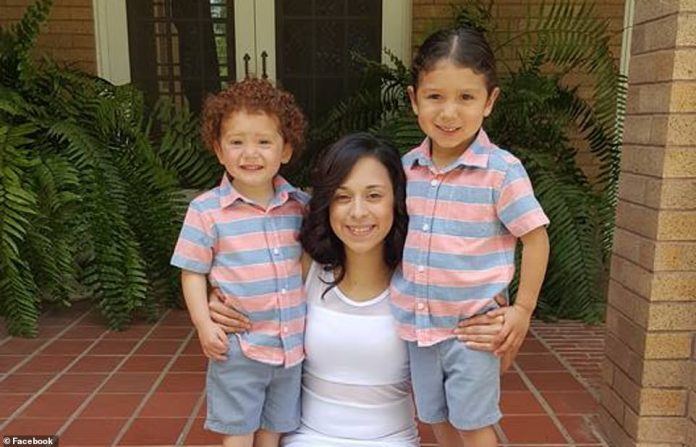 Angeli Gomez feels she had no choice. She hired an attorney and she's suing the police. The Uvalde Mom refuses to shut up or allow a cover-up of police actions and lack of actions in the deadly school shooting.  
Her lawyer Domingo Garcia says Gomez is a hero. And that's the problem. There weren't enough heroes outside or inside Robb Elementary that day. And Gomez is being harassed by police in the department who failed to respond that day.
"It's a sad statement that these police officers are willing to arrest parents who are just trying to save their children as opposed to going after an active shooter who at that time was still shooting students and killing teachers and they did nothing," said Garcia.
It's "small town justice" claims Garcia. And it needs to stop.  
It's been over two months since the deadly shooting at Robb Elementary in Uvalde. The ALERRT Center at Texas University released its after-action report last week.
This week the investigative report done by the Texas House went public. The report found that police did not stop the massacre because of "systemic failures" and "egregious poor decision making."
 Investigations of the Uvalde police and other law enforcement present at the scene continue. Sadly 400 officers were present at the elementary school. And no one rushed in to take down the shooter for almost an hour and a half.
The myriad of investigations doesn't seem to be taking into account what happened outside the school. Because no one is asking the parents. And they have a much different story than the police. 
Hundreds of Uvalde citizens were impacted. Uvalde is a close community of around 15,000. And 21 lives were lost in the massacre along with dozens of wounded.
Uvalde Mom was a hero 
For almost an hour and a half after the gunman entered the school police were in a hallway in Robb elementary. And while refusing to confront the gunman they were confrontational with the parents outside the building. 
Mom of 2 students Angeli Gomez described her interactions with the police." He says, 'you are very close," and I said 'I don't need you to protect me. I don't need your protection, what you need to do is go and protect my kids who are in there.'" 
" I just kept hearing the gunfire and it kept going and you could hear the kids screaming from the cafeteria. Kids screaming in the classrooms," said Gomez.
She says at one point she was handcuffed. And there are multiple videos of some parents being tackled to the ground.
Gomez decided to save her kids. And broke free from the police, hopped a fence, and entered the school unarmed.
She brought both her kids safely outside. And has spoken several times about events outside the school.
She says that the Uvalde Police are harassing and threatening her. And she had no choice but to file her lawsuit.
Uvalde police threaten Gomez
Angeli says she's still being threatened with arrest. She also claims she's been stalked by Uvalde Police in marked cars. 
Uvalde Police have not commented on her complaints.
"I've had a car parked here while methe  and my grandmother are exercising flickering his headlights. I don't know what he is doing, he's just there," said Gomez.
She says they're angry with her for proceeding into the school. And they want to punish her for talking about the shooting. And intimidate her into shutting up.
"They said they could arrest me for tampering with an open investigation of an active shooter."
"I think she has been a victim of terrible injustice and frankly intimidation with people under the badge for telling the truth and her story of trying to save her kids," said her attorney.
Angeli is hoping that the pending lawsuit will protect her from future retaliation. She refuses to forget about what happened that day or be quiet about it.