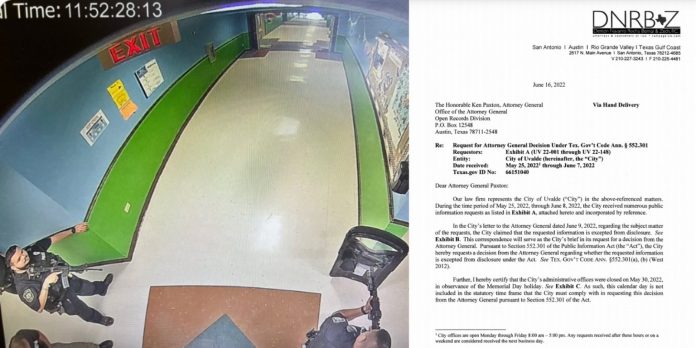 The City of Uvalde and the Uvalde police department are trying to avoid giving reporters information about last month's deadly mass shooting at Robb Elementary School. This includes the 911 calls, bodycam footage, audios, calls, emails, text messages, and criminal records of the shooter.
Texas Attorney General Ken Paxton's office is being asked to block the public release of all the information from the mass shooting at the Robb Elementary School massacre. 
The City of Uvalde has hired the firm of Denton Navarro Rocha Bernal & Zech to keep from fulfilling the hundreds of public records requests pouring into the town.
The attorneys are arguing that the records being requested could be "highly embarrassing" and cause "emotional/mental distress."
They also claim that records are "not of legitimate concern to the public."
The Uvalde County District Attorney's Office released a statement saying none of the bodycam or other records will be released until all the investigations are finalized. But it is now clear that the city and its police are attempting to permanently hide all records from the public.