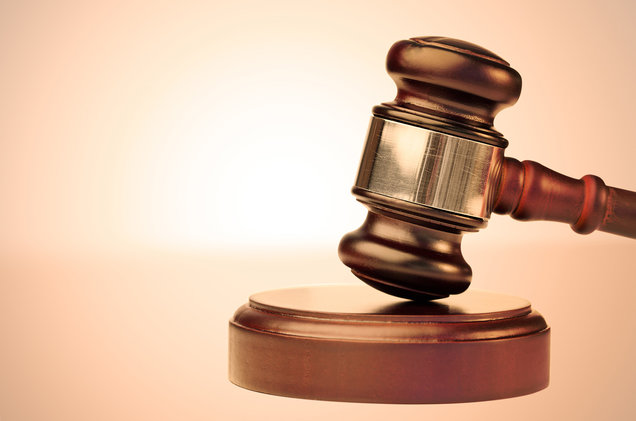 The Securities and Exchange Commission (SEC) announced that VALIC Financial Advisors (VFA) agreed to pay approximately $40 million to settle two regulatory actions against the firm over its disclosure failures.
VFA is a financial services vendor in almost every school district in Florida. It is based in Houston, Texas.
VFA failed to disclose payment to an entity owned by Florida teachers' union
In the first regulatory action, the SEC alleged that VFA failed to disclose a financial arrangement between its parent, The Variable Annuity Life Insurance Company (VALIC) and for-profit company owned by Florida K-12 teachers' unions (the Teachers Union Entity).
Under the financial arrangement, VALIC made cash payments and provided other financial payments to the Teachers Union Entity in exchange for its exclusive endorsement of VFA as its preferred financial services partner for all Florida K-12 teachers and other public education employees.
The financial arrangement allowed VFA and VALIC more than $30 million in fees from the investment products it sold to Florida K-12 teachers from 2006 to 2019, according to the SEC.
Additionally, the SEC alleged that VFA did not disclose to its K-12 advisory clients that three Member Benefit Coordinators (MBCs) are full-time VALIC employees. The Commission noted that the MBCs were "deceptively identified" as the Teachers Union Entity's MBCs at various retirement planning seminars and events attended by K-12 teachers.
"VFA's conduct constituted a course of business which operated as a fraud or deceit upon clients and prospective clients, and as a result, VFA violated Sections 206(2) and Section 206(4) of the Investment Advisers Act of 1940, and Rules 206(4)-3 and 206(4)-7 thereunder," according to the Commission's Order.
To resolve this case, VFA agreed to pay a civil penalty of $20 million to the SEC. The firm also agreed to cap the management fee for its Guided Portfolio Solutions advisory product for all K-12 403(b) and K-12 457(b) participants in Florida.
VFA breaches its fiduciary duty to clients
In the second regulatory action, the SEC accused VFA of making false and misleading statements and failing to disclose conflicts of interest related to its receipt of millions of dollars in financial benefits from clients' mutual fund investments.
VFA had wrap fee arrangements with its clients, in which they paid the firm advisory fees that included the costs to execute securities transactions.
In its Order, the SEC found that VFA breached its fiduciary duty to clients by causing them to invest in more expensive mutual funds and share classes.
According to the SEC, VFA instructed its third-party investment advisers to select new mutual fund investments that were available in the no-transaction-fee program (NTF Program) offered by its Clearing Firm.
The mutual funds under the NTF Program are more expensive than other mutual funds available to VFA's clients. The firm benefited from its participation in the NTF Program, It avoided paying any execution costs for clients' purchases or sales of mutual funds in the NTF Program.
VFA did not disclose to clients its instruction to its third-party investment advisers or the conflict of interest related to the matter. Instead, the firm provided clients with misleading disclosure.
The SEC also found that VFA received more than $13.2 million in financial benefits as part of its Clearing Firm's revenue sharing.
VFA's disclosure failure related to the mutual funds is a violation of Sections 206(2) and 206(4) of the Investment Advisers Act and Rule 206(4)-7.
To resolve the case, VFA agreed to pay disgorgement and prejudgment interest of more than $15.4 million and a civil penalty of $4.5 million. The firm also agreed to a cease-and-desist order and a censure.
In a statement, SEC Division of Enforcement co-director Steven Peikin said, "Financial relationships and affiliations in the K-12 teachers' retirement sector can impact teachers' financial interests. It is critical that teachers get the information they need to make informed decisions about their retirement options."
He added, "Investment advisers must disclose conflicts between their financial interests and those of their clients. Here, VFA for years reaped millions in benefits at its clients' expense while not only failing to disclose the conflicts but while providing false and misleading information."
————————————————–
Have a story you want USA Herald to cover? Submit a tip here and if we think it's newsworthy, we'll follow up on it.
Want guaranteed coverage? We also offer contract journalism here.  Just be sure you're comfortable giving up editorial control, because our journalists are dogged and will follow the story through to it's conclusion. The story will be published to our exacting standards, without regard for your preferred slant.
Want to contribute a story? We also accept article submissions — check out our writer's guidelines here.