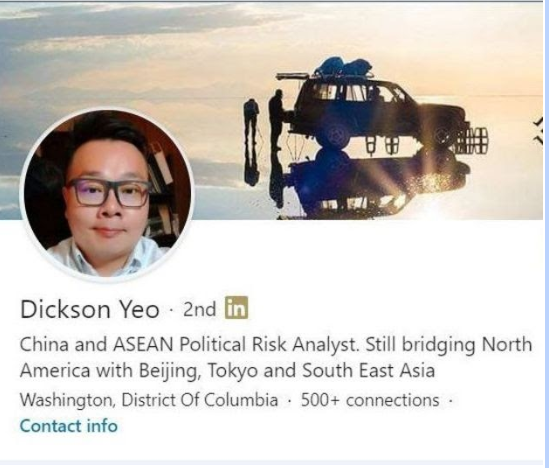 On Friday, Jun Wei Yeo, also known as Dickson Yeo, entered a plea of guilty to one count of acting within the United States as an illegal agent of a foreign power. Mr. Yeo's plea was entered via videoconference before the Honorable Tanya S. Chutkan in the United States District Court for the District of Columbia.
He is scheduled for sentencing on October 9 and faces up to 10 years in prison.
Yeo was not a "useful idiot"
Jun Wei Yeo was a Singaporean Ph.D. student at Lee Kuan Yew School of Public Policy  when he was first approached by Chinese intelligence officers in 2015. Although the Chinese officers pretended to be with a Chinese "think tank," Yeo recognized they were affiliated with the Chinese government.
Bilahari Kausikan, the former permanent secretary at Singapore's foreign ministry, said he had "no doubt that Dickson knew he was working for the Chinese intelligence services." He was not, Kausikan claimed, "an unwitting useful idiot."
In the Statement of Offense, 39-year-old Yeo admitted he used social networking sites, most notably LinkedIn to target Americans with access to valuable non-public information, including U.S. military and government employees with high-level security clearances.