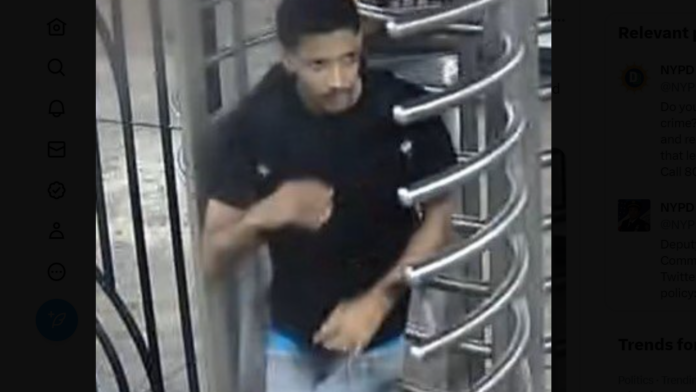 In a startling daytime incident, a young woman fell victim to a daylight subway robbery in Queens. The 24-year-old was put in a headlock and robbed, reminiscent of a crime thriller scene, this act took place in the usually bustling Queens subway platform.
Elmhurst Avenue Station, Epicenter in Daylight Subway Robbery in Queens
The unnerving experience unfolded this past Monday, around 11 a.m., at the northbound platform of the Elmhurst Avenue subway station. The subway robbery during a period usually considered safe due to the flow of locals and commuters, underscores the audacity of the criminal act.
A Closer Look at the Subway Robbery s
According to the police reports, the assailant came up behind the victim unnoticed, locked her in a coercive headlock akin to a stealthy predator, and took her cell phone. This daylight subway robbery in Queens was as swift as it was shocking, with the perpetrator swiftly disappearing from the scene.
The Suspect Evades Authorities
The assailant made his escape from the scene of the incident on foot, disappearing amidst the city's crowd much like a drop into an ocean. His last known direction was away from the Elmhurst Avenue station, melting into the city's labyrinth.
The Hunt for the Culprit Continues
The suspect is described as a man with a dark complexion, aged between 25 and 30 years old. Standing at approximately 5'11″ and weighing around 170 pounds, he was last seen wearing a black t-shirt and light colored jeans, presenting a rather nondescript appearance.
NYPD Requests Public Assistance in the Daylight Subway Robbery in Queens
The NYPD is seeking any information related to this daylight subway robbery, urging individuals to contact their Crime Stoppers Hotline at 1-800-577-TIPS (8477), to help apprehend the suspect.
Crimes and Robberies Stats in 2023
In New York City, one of the country's most populous cities, has seen a significant decrease in major crimes. For instance, the city witnessed a 31.4% drop in shooting incidents in April 2023 when compared to the same month in the previous year. This trend of declining crime rates extended to the first four months of 2023, which saw a 25.4% decrease in shooting incidents when compared to the same period in 2022.