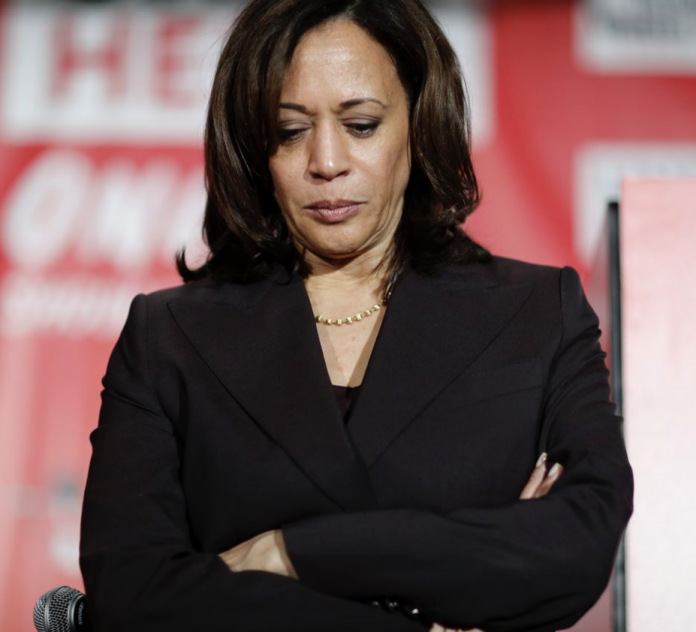 More than 40 days have passed since President Biden put Vice President Harris in charge of managing the Southern border.
Biden told the nation that Harris would do a great job; however, the vice president appears to have abdicated this role altogether. Not once has Harris visited the Southern border; she also hasn't held a press conference or released a single statement about the ongoing crisis at the border.
As the situation continues to take one turn for the worse after the other, Americans want answers. A growing number of voices on both the political left and right are therefore urging the vice president to take the appropriate action.
What the American people expect from Vice President Harris
Americans want Harris to do her job and restore order to the Southern border.
The border, at this time, remains overrun with an overflow of migrants, drug cartels, and more. As the situation worsens, the federal government continues to negligently ignore the circumstances; therefore, border states such as Arizona and Texas are literally paying the price.
Republicans have repeatedly questioned why the vice president refuses to visit the Southern border or speak publicly about the border crisis. Interestingly enough, the view that Harris should go down to the border is a bipartisan one.
Democrats, too, want to see Harris make a visit to the border. Folks on the left with this perspective maintain that a Harris border visit will show that the Biden administration is serious about fixing problems within the immigration system.
Will the Southern border crisis impact the midterm elections?
The ongoing border crisis remains a serious issue in the United States. It is therefore easy to ascertain that Harris' failure to visit the border or present solutions to fix the crisis will impact midterm elections.
Republicans are already focusing on the districts that they'll need to regain the House majority. The GOP, amid labor shortages, a dismal jobs report for April 2021, the border crisis, etc., has plenty of ammunition to censure the leadership of Democrats.
Furthermore, polling has shown that the border crisis is concerning to many Independent voters as well.