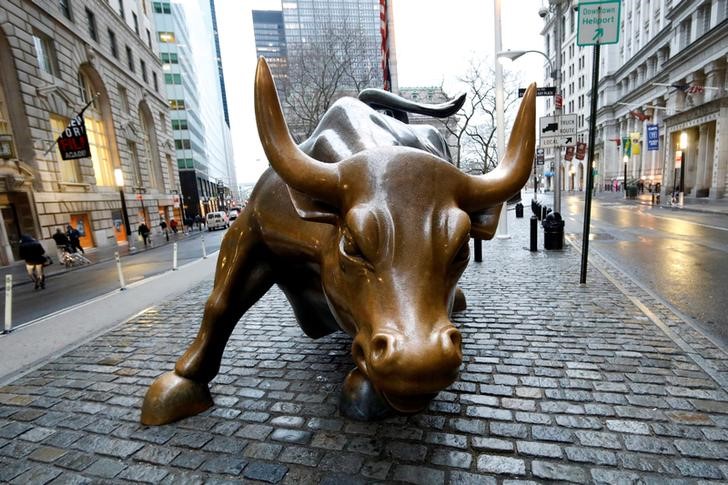 By Caroline Valetkevitch
NEW YORK (Reuters) – Forget about French elections or the flagging Trump trade.
Corporate America is set to unleash its biggest profit-reporting fest in at least a decade next week, with more than 190 members of the S&P 500 index <.SPX> delivering quarterly scorecards, according to S&P Dow Jones Indices data.
The lineup accounts for around 40 percent of the benchmark index's value, or more than $7.7 trillion, and includes big names like Google's parent Alphabet Inc <GOOGL.O>, Amazon.com Inc <AMZN.O>, Microsoft Corp <MSFT.O> and Exxon Mobil Corp <XOM.N>.
The onslaught could keep U.S. stock investors' focus largely on earnings next week even as the world's attention is likely to be drawn elsewhere.
"That would be our hope," said Joe Zidle, portfolio strategist at Richard Bernstein Advisors in New York.
"A lot of people looked at this market and said it was the result of the Trump bump or the Hillary relief rally," while earnings have been rebounding, he said. "The faster earnings growth is underappreciated by investors."