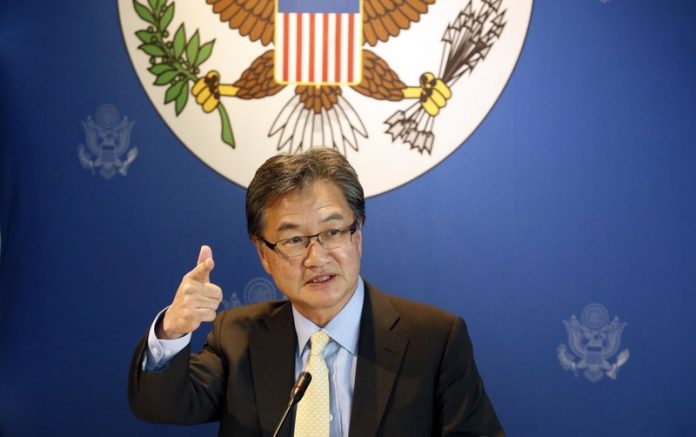 In the first month of Donald Trump's presidency, an American scholar quietly met with North Korean officials and relayed a message: The new administration in Washington appreciated an extended halt in the North's nuclear and ballistic missile tests. It might just offer a ray of hope.
North Korean officials responded defiantly. The nearly four-month period of quiet wasn't a sign of conciliation, they retorted, insisting supreme leader Kim Jong Un would order tests whenever he wanted. As if to ram the point home, North Korea only two days later launched a new type of medium-range missile that ended Trump's brief honeymoon.
The February launch heralded a year of escalating tensions that have left the U.S. and North Korea closer to hostilities than at any time since the Korean War ended in 1953. The North is now at the brink of realizing its decades-old goal of being able to strike anywhere in America with a nuclear weapon. And two leaders untested in the delicate diplomacy of deterrence have exchanged personal insults and warned of the other nation's annihilation.