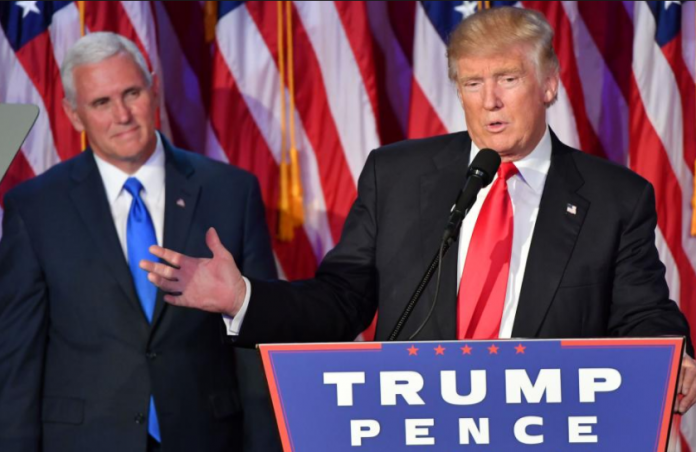 Reports from The Hill affirm President Trump's confidence that he will win the 2020 Presidential election.
President Trump on 2020
On Thursday, President Trump explained why he believes he will win the 2020 Presidential election race:
"Another reason that we're going to win another four years is because newspapers, television, all forms of media will tank if I'm not there because without me, their ratings are going down the tubes. Without me, The New York Times will indeed be, not the failing New York Times, but the failed New York Times."
He then shared additional 2020 predictions:
"They basically have to let me win. Eventually, probably six months before the election, they'll be loving me because they're saying, 'Please, please, don't lose Donald Trump.' O.K."
President Trump, the Mainstream Media, and 2020
Following the President's earlier remarks, his team sent out an email to supporters on Thursday. Excerpts from the aforesaid email read as follows:
"Americans are sick and tired of being lied to, insulted, and treated with outright condescension. That's why President Trump is crowning the 2017 KING OF FAKE NEWS before the end of the year. There's no point in pretending that some journalists are anything more than peddlers of falsehoods and liberal propaganda."
"The FAKE NEWS has utterly abandoned their duty to fairly report the news to the American people. Some journalists and liberal pundits think that Americans are too stupid to see through their amateur efforts to manipulate public opinion, but THEY'RE WRONG."
President Trump and his supporters have frequently censured the mainstream media for what they view as dishonest press, more commonly referred to as "fake news." Critics affirm the media's bias against President Trump. While some Americans contested the aforementioned assertion, conservatives noted supporting facts.
Earlier this year, a Harvard study revealed that within the first 100 days of President Trump's time in office, 80% of the coverage was negative. Moreover, the media came under fire weeks ago for erroneously reporting that Secretary of State Rex Tillerson was leaving the Trump administration. After the report surfaced, President Trump immediately slammed it as fake news:
The media has been speculating that I fired Rex Tillerson or that he would be leaving soon – FAKE NEWS! He's not leaving and while we disagree on certain subjects, (I call the final shots) we work well together and America is highly respected again!https://t.co/FrqiPLFJ1E

— Donald J. Trump (@realDonaldTrump) December 1, 2017
Apparently, President Trump is not the only person who is confident that he will do well in 2020. His daughter-in-law, Lara Trump, is currently working on the Trump 2020 campaign.